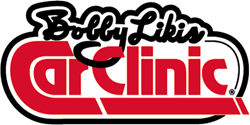 On Saturday, Mike's expertise will come in handy as he gives Car Clinic audiences some easy-to-do steps that will help maintain the beauty of their vehicles...most folks' second largest investment. - Bobby Likis
(PRWEB) December 18, 2014
Bobby Likis, automotive expert and host of nationally syndicated car-talk program "Bobby Likis Car Clinic," chats with Mike Deddo, Senior Research Chemist for Turtle Wax®, on this Saturday's globalcast, December 20, 11:40a ET. Deddo will share tips on how to best protect a vehicle's beauty during harsh winter months.
Deddo is double-qualified to report on creating and maintaining cars' and trucks' good looks: as a research chemist and as an automotive aficionado since he joined his dad in the garage at age 5.
Likis predicts, "Winter 2014/2015 has already left its calling card, so we're in for an unusually harsh winter." He adds, "On Saturday, Mike's expertise will come in handy as he gives Car Clinic audiences some easy-to-do steps that will help maintain the beauty of their vehicles...most folks' second largest investment."
Deddo will also give listeners and viewers a sneek peek into new Turtle Wax® products in 2015.
To view Deddo's interview in its entirety, visit WatchBobbyLive.com on Saturday, December 20, 11:40a ET.
About Bobby Likis Car Clinic and the Car Clinic Network:
Bobby Likis Car Clinic is the largest car-talk program/network on commercial radio, multiple web audiocasts, live video streaming webcast, podcasts (including iTunes), iPhone, chat room, YouTube, Facebook, Twitter, American Forces Radio Network & television. Car Clinic can be heard and seen in high-definition video on Saturdays, 10a-12n ET, live at WatchBobbyLive.com, on Facebook.com/BobbyLikis and on YouTube.com/BobbyLikis. Host Bobby Likis is the only car-talk host on commercial multi-media platforms named for five consecutive years to the "Talkers 250," the prestigious list of the top 250 talk-show hosts in America. Likis also owns and operates a 15000sf automotive service center, whose awards include "Best Automotive Service Shop," "Best Oil Change," and most recently, "Best Reputation in Automotive Service."
About Turtle Wax®:
For more than 75 years, Turtle Wax® continues to develop products to protect and restore cars. As a family owned company calling Chicago home for generations, Turtle Wax proudly produces innovative product lines to meet the ever changing needs of both car consumers and the automotive industry. Turtle Wax was founded on creating products that will effectively clean cars. Turtle Wax® professional products achieve that goal by offering a full line of high performance, hyper-concentrated chemicals that are used in all touch free, tunnel and self-serve environments.