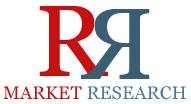 Asia-Oceania region is projected to be an attractive automotive interior market as the automotive production is projected to grow.
(PRWEB) February 22, 2015
Rising income levels and urban traffic congestion drives the demand for comfort in automobiles. The interiors of a vehicle play a vital role in offering desired comfort. The end user directly interacts with interior components of the vehicle including infotainment system, cockpit & seat module. The interiors of the vehicle are also a vital factor influencing the aesthetic appeal of a vehicle and buying decision of the end-user. OEMs are making use of cost-efficient technologies and materials to cater to these demands in mid-sized budget cars.
Complete report is available at http://www.rnrmarketresearch.com/automotive-interior-components-market-by-product-cockpit-module-seat-door-panels-infotainment-system-lighting-headliner-application-pc-lcv-hcv-and-by-region-asia-oceania-north-america-market-report.html .
Apart from increasing the comfort, weight reduction is also an important focus area for the Tier I suppliers. These suppliers are using light weight materials in their products to comply with stringent fuel-efficiency norms, without sacrificing structural strength, and safety.
The global automotive interiors market is marked by intense competition, given the presence of a large number of both global and regional players. Companies profiled in Automotive Interior Components Market research report are Johnson Controls, Inc., Continental AG, Faurecia S.A., Magna International Inc., Lear Corporation, Hyundai Mobis Co., Ltd., Calsonic Kansei Corporation, Delphi Automotive Llp., Toyotaboshoku Corporation, and Tachi-S Co., Ltd.
Order a copy of this report at http://www.rnrmarketresearch.com/contacts/purchase?rname=300919 .
Browse Similar Reports:
"Automotive Composite Market by Type (Polymer Matrix Composite, Metal Matrix Composite, and Ceramic Matrix Composite) and by Application (Interior Components, Exterior Components, Chassis & Powertrain Components and Others) – Global Trends & Forecast to 2019" is a Nov 2014 publication of 150 pages and it says global automotive composite market in terms of value is projected to witness a CAGR of 8.50% between 2014 and 2019 to reach a value of $7,142.37 million. There is a lot of scope in the Asia-Pacific market due to high demand and increasing automotive manufacturing base in the region. Companies profiled in this research report are Cytec Industries, Toray Industries, SGL Group – The Carbon Company, Teijin Limited, Tencate, Owens Corniing, Johns Manville, Jushi Group Co. Ltd., Nippon Sheet Glass Co. Ltd., Ford Motor Company, General Motor Company, and Volkswagen Group. Complete report available at http://www.rnrmarketresearch.com/automotive-composite-market-by-type-polymer-matrix-composite-metal-matrix-composite-and-ceramic-matrix-composite-and-by-application-interior-components-exterior-components-chassis-powertrain-market-report.html .
"Automotive Interior Materials Market by Type (Fabrics, Genuine Leathers, Artificial PU Leather, Artificial PVC Leather, Synthetic Leathers & Thermoplastic Polymers) and Region – Trends & Forecasts to 2019" is a Sept 2014 publication of 200 pages and it says Asia-Pacific is the largest market for automotive interior materials followed by Europe, North America, and RoW. North America is the fastest-growing automotive interior materials market across the world. The market in North America is expected to witness a CAGR of 14.9%, in terms of value, in the next five years. Asia-Pacific is the second fastest-growing market followed by Europe and RoW. Companies profiled in this research report are BASF S.E., Dow Chemical Company, Johnson Controls Inc., E. I. Du Pont De Nemours, Faurecia S.A., Borgers A.G., DK Leather Corporation Berhad, Eagle Ottawa, Llc, International Textile Group Inc., Katzkin Leather Interiors Inc., Lear Corporation, and Sage Automotive Interiors Inc. Complete report available at http://www.rnrmarketresearch.com/automotive-interior-materials-market-by-type-fabrics-genuine-leathers-artificial-pu-leather-artificial-pvc-leather-synthetic-leathers-thermoplastic-polymers-and-region-trends-forecasts-to-market-report.html .
About Us:
RnR Market Research library offers syndicated reports by market research publishers from across the globe. We help you find the most relevant business intelligence from ready-to-buy syndicated market research studies. Not limited to industry reports covering telecommunication, healthcare, pharmaceutical, financial services, energy, technology, real estate, logistics, F&B , media and more, RnR Market Research also offers company data, country profiles, trends, information and analysis on the sector of your interest. (http://www.rnrmarketresearch.com/latest_reports ).