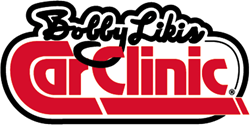 The advantages to the production and use of ethanol nationally - and export internationally - are striking. You may be surprised to learn that E27 (27% ethanol) - up from E25 - is now the baseline for retail gasoline in Brazil. - Bobby Likis
(PRWEB) March 13, 2015
Bobby Likis, automotive expert and host of nationally syndicated car-talk program "Bobby Likis Car Clinic," will share the microphone with Judd Hulting, Commodities Manager, Patriot Renewable Fuels, on Car Clinic's live globalcast on Saturday, March 14, 2015 at 10:25a ET.
Hulting will speak to the operations, products and statistics of Patriot Renewable Fuels, a 10-year old, successful ethanol plant operation, 3 hours outside Chicago. "Demand for American-made ethanol and distillers grain is growing worldwide as countries are coming to understand and value the cost-saving and environmental benefits of high-octane ethanol and farmers continue to demand the high-protein distillers grain. Patriot Renewable Fuels has stepped up to the plate and is exporting product to existing markets while also working with industry groups to grow new markets abroad," noted Judd Hulting, commodities manager at Patriot Renewable Fuels.
Hulting will also report on Export Green, his recent trade mission to Brazil in collaboration with the U. S. Department of Commerce. Brazil – with the same types of vehicles as driven in the United States – pumps fuel containing a variety of percentages of ethanol, starting at a mandated level of at least 27% ethanol.
Reflects Likis, "The advantages to the production and use of ethanol nationally - and export internationally - are striking. Join us to hear Judd discuss the export of U.S. produced ethanol and his trade mission to Brazil. You may be surprised to learn that E27 (27% ethanol) – up from E25 - is now the baseline for retail gasoline in Brazil."
To view Hulting's interview in its entirety, tune it to WatchBobbyLive.com on Saturday, March 14, at 10:25a ET.
About Bobby Likis Car Clinic and the Car Clinic Network:
Bobby Likis Car Clinic is the largest car-talk program/network on commercial radio, multiple web audiocasts, live video streaming webcast, podcasts (including iTunes), iPhone, chat room, YouTube, Facebook, Twitter, American Forces Radio Network & television. Car Clinic can be heard and seen in high-definition video on Saturdays, 10a-12n ET, live at WatchBobbyLive.com, on Facebook.com/BobbyLikis and on YouTube.com/BobbyLikis. Host Bobby Likis is the only car-talk host on commercial multi-media platforms named for five consecutive years to the "Talkers 250," the prestigious list of the top 250 talk-show hosts in America. Likis also owns and operates a 15000sf automotive service center, whose awards include "Best Automotive Service Shop," "Best Oil Change," and most recently, "Best Reputation in Automotive Service."
About Patriot Renewable Fuels, LLC:
Established in 2005 and headquartered in Annawan, IL, Patriot Renewable Fuels, LLC., produces approximately 130 million gallons of ethanol per year, 350,000 tons of Dried Distillers Grain with Solubles (DDGs) and 20 million pounds of crude corn oil using ICM technologies. Patriot has created a new market for approximately 40 million bushels of corn annually, and provides more than 60 full time jobs. It is creating both fuel and feed that contribute to the US balance of trade, independence from foreign oil, stronger economy, and feeding a growing world population.