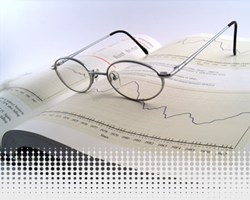 AvaTrade is one of the best out there, that can really help you get going with your trading.
Lake Charles, LA (PRWEB) February 21, 2014
Avatrade, a trading platform that is designed to make life easier for those who want to get involved in trading has become the subject of a new review that has been released by ReviewedToday.org. The trading platform is operated by Ava Trade, which previously dealt solely with the forex market but has now branched out into other trading markets.
The Avatrade review looks at how this medium sized broker has expanded and incorporated other trading markets into its offerings as well as looking into how its trading platform helps to make life easier for traders. With some unique features and its flexibility when it comes to trading, this broker could generate interest amongst both established and novice traders.
While the broker still deals with forex trading, it now also offers a platform for those who are looking to trade in areas such as commodities, stocks, and indices. The company also offers a range of options with regards to access, providing a web based and a mobile trading platform as well as a downloadable one.
The review highlights the ease of use of the trading platform from Avatrade, which has been designed to enhance ease and convenience for new and seasoned traders. The broker's website also offers a host of tools and resources that could prove invaluable for those who are looking to trade or simply learn more about trading, including a variety of educations tools and resources.
Another feature that is offered by this broker is an Avatrade credit card, which is available to all traders that open a live account with the broker. With eight different trading platforms and five trading account types to choose from, the platform from this broker could be perfectly suited to a wide range of traders with diverse needs and preferences.
An additional area that is covered by the review is the customer service levels offered by the broker. Traders who deal with Avatrade can benefit from a number of contact and support methods, with something to suit most needs and preferences. This includes support methods such as email, telephone support, and live chat amongst others. The broker also offers communication in a variety of languages, which will help to ensure easier access for traders from a range of backgrounds and locations.
An official from ReviewedToday.org said: "Our comprehensive review covers a range of information about Avatrade, which will enable both seasoned and novice traders to learn more about the company. Traders can then make an informed decision with regards to whether they wish to sign up with Avatrade and benefit from the features that the broker is able to offer."
Those who are looking to start using avatrade, or to learn more about forex trading, can visit the official site here.
Contact information
ReviewedToday.org
2860 Sarah Drive
Lake Charles, LA 70601