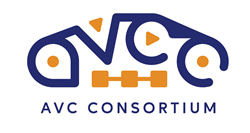 SAN JOSE, Calif. (PRWEB) April 27, 2021
The Autonomous Vehicle Computing Consortium, Inc. (AVCC), a global collaboration of automotive and technology industry leaders focused on automated and assisted driving compute solutions, today announced the release of two key technical reports, developed to provide the basis for a common autonomous vehicle language, conceptual system architecture, as well as use cases for automated and assisted driving compute systems.
"The path to a truly autonomous future is paved with foundational technology and computing challenges requiring industry collaboration," said Paul Hughes, Chair of AVCC Technical Committee and Lead System Architect and Distinguished Engineer at Arm. "The new technology reports from the AVCC are a result of key industry players working together to establish a common language and frame of reference for critical autonomous applications, taking us a step closer to a safe, truly autonomous future."
TR-001 Conceptual Architecture for Automated and Assisted Driving Systems
This reference document offers the AVCC conceptual system architecture for automated and assisted driving compute systems. It is designed to align with the SAE International 1- 5 levels of driving automation.
This is the base framework for future AVCCs recommendations; creates a common language and functional block diagram breaks down the overall driving compute system into several modular sub-systems and their information exchange, highlights signalling and component interactions.
Topics go beyond the functional block diagram to cover underlying compute elements, example workloads and the related AVSC industry standards. This includes compute functions, data marshalling, connectivity (internal and external), module interoperability, availability, and power metrics.
"This paper essentially is a guide to understand the AV compute system architecture, its information flow, and our terminology," commented Volker Hampel, Chair of the System Architecture Working Group and Group Head IC Solutions Base Development at Continental. "The functional block diagram is a great tool to foster better communication and expedite innovation."
TR-002 Functional Guide to Image Signal Processing
This paper provides established industry practices and use cases for Image Signal Processing (ISP) to help expedite industry growth of automated and assisted driving vehicles. Contents are limited to the ISP domain, which starts at the output of the imaging sensors to the output of the pre-processing blocks.
This implementation agnostic reference document:

provides performance and functional portability recommendations and address interoperability requirements of the image formats and image functions
defines how imaging functions pre-process camera data before it is further processed by detection and sensor fusion algorithms ​
Topics include: the conceptual ISP architecture highlighting operation, image format, KPIs, precision, throughput, as well as real-time imaging.
"This document highlights the tools we have to process images and data which should help facilitate industry growth," commented Jonas Hammarstrom, Chair of the AVCC Imaging Working Group and Director Pre-Development Vision of Veoneer. "The workflows, operation recommendations and benchmarks offer a great guide to understanding the various enhancement modules and options within ISP systems."
To access the papers visit https://www.avcconsortium.org/documents
For more information about AVCC, including how to become a member, please visit http://www.avcconsortium.org.
About AVCC
The Autonomous Vehicle Computing Consortium, Inc.™ (AVCC) is a global non-profit group of automotive and technology industry leaders coming together to help accelerate mass production of safe and affordable vehicles with assisted driving and autonomous technology (levels 1-5). The AVCC is defining a scalable reference architecture and platform to meet the assisted and autonomous performance goals within the power, thermal and size constraints of a vehicle. This computing platform will be designed specifically to move today's AV prototype systems to deployment at scale. The group is also collaborating to develop requirements for the compute platform architecture, its hardware requirements, and software APIs for each building block in autonomous vehicle systems.
http://www.avcconsortium.org.