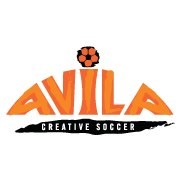 Eryck Avila, Owner of Avila Creative Soccer adds, "Avila Creative Soccer's 4v4 Men's and Women's Indoor League offers Divisions for every soccer skill level."
Austin, TX (PRWEB) October 23, 2013
Avila Creative Soccer is excited to announce that its 4v4 Men's and Women's Indoor League is set to start on October 28, 2013. The league gives adult players an opportunity to experience a new playing format that is currently being used by professional teams including FC Barcelona and the Royal Dutch Football Federation (KNVB).
In 1985 the KNVB discovered that 4v4 is the optimal format for maintaining the essentials of the game with the fewest number of players possible. Players are constantly faced with game play situations that require creativity and quick thinking.
LEAGUE DIVISIONS AND GAMES
The Avila Creative Soccer 4v4 Indoor League is broken down into 6 different divisions with a maximum of 8 teams per division.

Women's Division 1 – Intermediate to advanced players
Women's Division 2 – Beginners and players with little experience
Men's Division 1 – Advanced level players in top shape
Men's Division 2 – Intermediate level players with a lot of experience and skill
Men's Division 3 – Players with some experience but looking to enhance skills
Men's Division 4 – Beginners and players with little experience
Teams will compete Monday through Sunday depending on the division they are in. Weekday games will take place from 8-11pm and Saturday games will run from 6-9pm. In total the season will consist of 7 games for each team.
LEAGUE LOCATION INFORMATION
The 4v4 Men's & Women's Indoor League will play at Avila Creative Soccer's state-of-the-art facility in Round Rock, TX. This facility is among the first to use FIFA-certified turf that is designed for optimal play. The FIFA quality turf forces players to use quicker reactions and encourages the use of creativity during the game. Teams that sign up for the 4v4 league can be among the first to experience the future of soccer surfaces.
To sign your team up for the league or to get more information, please visit http://avilasoccer.com/leagues/adult-indoor.html.
About Avila Creative Soccer
Eryck Avila, owner and head trainer at Avila Creative Soccer, is fostering a new way of playing the sport in Central Texas. Focused on creativity rather than competition, players are free the explore solutions and build their abilities at their own pace. In the state-of-the-art indoor facilities Avila Creative Soccer trainers work closely with players to concentrate on individual needs, strengths and weaknesses. Players gain an appreciation and talent for soccer by playing it in their own creative style.