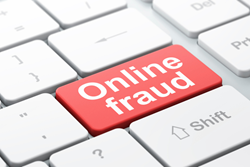 The most important thing to protect is a Social Security Number
Seattle, WA (PRWEB) April 10, 2014
Complete Auto Loans releases their latest news on how drivers can avoid getting their personal identity robbed. In light of the recent issues with SSL security, websites that do not offer high quality SSL certificates leave consumers information open to hackers. This is why companies like Complete Auto Loans use top of the line SSL security certificates to ensure everyone's identity is safe.
The auto lending expert, Keith Eneix, says, "The most important thing to protect is a Social Security Number (SSN). To do that, the SSN card should not be carried on anyone's person. It should be kept in a locked, fireproof box in the home. If the DMV or insurance company wants to use the SSN as a unique identifier, suggest that they use another piece of information. The more place the SSN is present, the more of a risk people are taking at it being stolen."
Complete Auto Loans encourages drivers to check their credit score after applying for an auto loan with their 60 second application form. They've helped thousands of applicants save money on their loan rates by connecting them with an easy credit score tool that notifies a consumer of any credit history issues that could be affecting their interest rates.
https://completeautoloans.com/application-form/
About Complete Auto Loans:
CAL provides auto loans and refinancing for people with good or bad credit history. Their unique finance platform can accept 100% of applicants, regardless of poor credit or even bankruptcy. By visiting completeautoloans.com, consumers are able to find the ideal loan for their personal financial situation, all through a quick and easy online process.