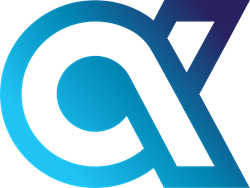 With this feature enhancement organizations can consolidate all of their disparate recognition efforts into one central location
SALT LAKE CITY (PRWEB) September 12, 2019
Awardco, the fastest growing employee recognition company in the nation, has announced groundbreaking enhancements to its recognition platform, giving organizations the capability to create and manage multiple recognition programs at one time. This powerful feature is the latest addition to Awardco's innovative offering in the employee recognition industry.
The new Recognition Programs include specialized customization, providing precise control over visibility, eligibility, and the details of each project, giving admins the power to truly craft their perfect recognition programs.
"This new feature upgrade to Awardco's recognition platform will enable admins to greatly simplify their management of multiple recognition programs," said Steve Sonnenberg, founder and CEO of Awardco. "Large companies often have more than one way they recognize their employees from employee of the month programs to holiday bonuses. With this feature enhancement organizations can consolidate all of their disparate recognition efforts into one central location, enabling greater control and visibility into each program. Awardco is dedicated to simplifying the efforts of HR admins around the world, and this feature will dramatically improve the capabilities of any organization."
The ability to administer distinct programs with custom settings within a platform that shares administration functions across programs—such as user management, finance control, and reporting—ensures consistent and unified program implementation organization-wide.
Awardco's Recognition Programs can enable management of many new initiatives such as:
Quarterly sales awards
Wellness programs
Value spotlights
Holiday bonus programs
Employee of the month
Manager awards
And more
These innovations allow for reduced admin time and greater capabilities to make employee recognition an even more powerful tool in the arsenal of any organization.
About Awardco
Awardco is the only employee recognition and total rewards platform to integrate with Amazon Business to offer the power of Amazon for any size organization's employee recognition programs. With a unique offering including millions of Amazon products streamed to the platform directly from Amazon, hotel options through Priceline, and hundreds of event ticket options, Awardco offers something other employee recognition programs can't - all with zero markups. To learn more, please visit http://www.award.co