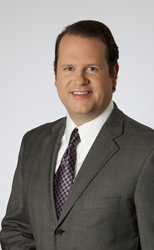 "It is a validation of the need to increase digital marketing measurement in financial services and other industries that are increasingly dependent on their online presence."
ST. LOUIS, MO (PRWEB) August 04, 2015
ARIA Consulting LLC, a marketing and digital strategies firm specializing in financial services consulting, has received two national awards from The Gramercy Institute for Best Marketing Strategy of 2015. Both awards recognized "breakthrough" approaches to measuring the impact of digital branding for financial services firms and individuals.
"We are honored to receive this kind of recognition from The Gramercy Institute," said Chris Moloney, Chief Digital Officer at ARIA Consulting. "It is a validation of the need to increase digital marketing measurement in financial services and other industries that are increasingly dependent on their online presence."
The Gramercy Institute recently announced the winners of its 2015 Strategy Awards for Financial Services, and ARIA was recognized in two categories: Best Business-to-Business Marketing Strategy and Best Search Marketing Strategy. The awards recognized both the innovative nature of the approach and the results of ARIA's marketing efforts on behalf of its clients.
"Our aim is to help companies produce measureable results on their digital marketing and social media efforts," said Moloney. "To receive this kind of recognition from a panel of judges consisting of experts from many of the largest global financial services firms is humbling."
The honors were announced at an awards ceremony held at Le Cirque in New York City, NY.
About the Strategy Awards:
http://www.gramercyinstitute.com/#!2015-gramercy-strategy-awards/cta4
About The Gramercy Institute:
The Gramercy Institute is an industry think-tank focused on the intellectual needs of senior marketers from the world's major financial firms. With a core membership of over 30 of the world's top financial brands, the Gramercy Institute connects thousands in the financial marketing industry and is the largest global network of senior financial marketers in the world.
The Gramercy Institute produces 25 thought leadership forums and conferences in the financial services marketing space each year in Amsterdam, Boston, Chicago, Hong Kong, London, New York, Philadelphia, San Francisco & Toronto
About ARIA Consulting LLC:
ARIA Consulting develops innovative strategies for brands, companies and individuals to solve modern marketing challenges. As the complexity of today's business world expands, the need for new approaches and a redefined, customer-driven business and marketing strategy is more important than ever. The ARIA team brings proven, strategic processes, rigorous research, and intuitive analytics together with innovative thinking to deliver breakthrough solutions.
For More Information, Visit: http://www.ARIAconsulting.com
Contact: 844-477-9499 or email info(at)ARIAconsulting(dot)com