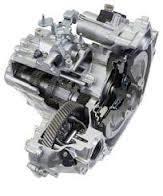 The Pilot, Odyssey and HR-V are some of the vehicle brands that we are able to provide transmissions for from our main warehouse
Charlotte, NC (PRWEB) August 29, 2015
The Pilot SUV vehicles produced by the Honda Motor Company since 2003 are now one automobile brand supported at the Preowned Transmissions company this year. A new series of AWD Honda Pilot transmissions can be found in stock by consumers who will explore the components inventory available at http://preownedtransmissions.com/used-honda-pilot-awd-transmission.
Honda is one of the vehicle manufacturers that have outsourced development of shifting technologies to other companies in the global market. This separate manufacturing has created different transmissions that are found in early and late model Pilot vehicles. The revised PreownedTransmissions.com company inventory currently features 5-speed, 6-speed and 9-speed automatic assemblies.
"The Pilot, Odyssey and HR-V are some of the vehicle brands that we are able to provide transmissions for from our main warehouse," said a rep from the PreownedTransmissions.com company.
The all-wheel-drive assemblies that are available to purchase will be protected with the third-party warranty coverage that is standard with every sale processed. Since delicate components on a preowned model can fail without a warning, these new warranty plans are in place to help the general public.
"We are able to support a longer term of parts coverage thanks to our secured relationships with salvage companies and other secondary inventory providers nationally," the rep added.
The Preowned Transmissions company is now processing product orders by telephone at 1-866-320-1182. A talented team of components specialists now assists all consumers who call the support number for help with ordering or to validate which assemblies are in stock and shippable in 2015.
About PreownedTransmissions.com
The PreownedTransmissions.com company connects American and Canadian consumers with leading salvage companies providing used condition gearboxes and other components for sale. The PreownedTransmissions.com website has been a part of the automotive community since the year 2013, and continues to supply the public with useful buying resources.