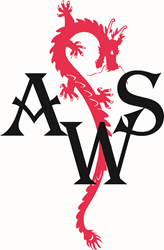 We're very excited that we have expanded our services to include implementation specialists in the field of nephrology
Chickamauga, GA (PRWEB) September 23, 2015
Accelerated Workflow Solutions (AWS), "The Dragon People," are pleased to announce that they have developed specialized services for nephrologists to help physicians in this field maximize the benefits of Dragon® Medical Practice Edition 2 in their practices. This speech-recognition software literally speaks the language of nephrologists as part of the 90 specialty and sub-specialty vocabularies that are built right into it. AWS, thanks to their years of experience and expertise with Dragon Medical Practice Edition 2 makes it easier than ever for nephrologists to integrate this software into their practices.
"At AWS, we know the challenges that specialty physicians face, including nephrologists, when it comes to implementing a speech-recognition solution," said Kristi Bubrig, CEO of AWS. "Our full range of services eliminate those challenges and make the process seamless, saving you time and money in the process. We're very excited that we have expanded our services to include implementation specialists in the field of nephrology."
AWS is alternately known as "The Dragon People" for many reasons, including their ability to easily navigate through the installation and customization of Dragon Medical Practice Edition 2. For nephrologists, that means cutting back on the amount of time you spend saying "vasculitis" or "renal replacement therapy," and giving you more time to spend with your patients, providing quality patient care. AWS offers a variety of services to help you get started using Dragon Medical Practice Edition 2 in your nephrology practice, including everything from phone consultation all the way to onsite set-up and installation.
If you're not sure whether Dragon Medical Practice Edition 2 is right for your nephrology clinic, AWS offers free demos of the software so you can see for yourself how accurate and easy to use the software really is and how easily you can implement it into your practice with the help of AWS. For more information about how AWS and Dragon Medical Practice Edition 2 can help you, visit http://thedragonpeople.com/index.php?main_page=index&cPath=1 or contact them directly with any questions you have.
About Accelerated Workflow Solutions:
With over fifteen years experience in implementation and training of elite medical, legal, and corporate groups around the globe, Accelerated Workflow Solutions (AWS) – "The Dragon People" can help improve documentation and reduce or eliminate transcription costs with Dragon Medical Software. Dragon is also a valuable tool for patient information input into a wide variety of EMR/EHR programs. AWS can design custom integration to help with more effective deployment and earlier adoption of these systems. For more information about AWS, check out http://www.thedragonpeople.com.