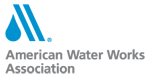 Vancouver, British Columbia (PRWEB) January 26, 2019
The American Water Works Association's Board of Directors today elected Melissa Elliott of Greenwood Village, Colo. as the Association's next president-elect. Four vice presidents and one director-at-large were also selected during the Board's annual winter meeting.
Elliott, a manager at Raftelis Financial Consultants, has been an AWWA member for 15 years. For AWWA, she has served as chair of the Public Affairs Council and the Affordability Symposium Conference Committee and as a member of the Lead Technical Advisory Workgroup. She has also served as trustee and chair of AWWA's Rocky Mountain Section.
Elliott will begin her term as president-elect in June at the conclusion of AWWA's Annual Conference & Exposition in Denver, Colo. She will serve her one-year presidential term beginning in June 2020.
The four vice presidents elected by the AWWA board are:

Elizabeth Carter, an AWWA member for 15 years, is the director of the Rocky Mountain Section and a principal engineer at Aurora Water in Colorado.
Richard Hope, an AWWA member for nearly 30 years, is a member of the Association's International Council and is the director of the Wisconsin Section. He is a senior vice president at AECOM in Stevens Point, Wis.
Lee Anne Jones, an AWWA member for more than 25 years, is a member of AWWA's Finance Committee and is the director of the Ontario Section. She is a senior project manager at Jacobs in Toronto, Ontario.
Greg Lukasik, an AWWA member for more than 10 years, is the director of the Montana Section and is an associate principal at Great West Engineering in Billings, Mt.
Elected to the director-at-large position is Cheryl Porter, chief operating officer for Great Lakes Water Authority in Detroit. She has been an AWWA member for nearly 15 years and serves on the Michigan Section's Government Affairs Council.
# # #
Established in 1881, the American Water Works Association is the largest nonprofit, scientific and educational association dedicated to managing and treating water, the world's most important resource. With 51,000 members, AWWA provides solutions to improve public health, protect the environment, strengthen the economy and enhance our quality of life.