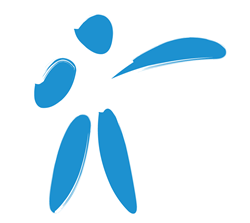 Pacific Prime is looking to strengthen this partnership with AXA into 2015, aiming at providing more positive developments on health insurance plans
Singapore (PRWEB) January 22, 2015
Pacific Prime Singapore has confirmed that the insurance intermediary is now able to offer AXA's wide range of products. The partnership is reportedly focusing on local and regional medical insurance in Singapore, alongside countries in the Southeast Asia region.
Pacific Prime, through AXA, are offering a new range insurance solutions in Singapore, including Home insurance, Motor insurance, Business insurance as well as Travel insurance. They can also now offer Direct-Billing with over 300 Doctors and all major hospitals in the city, and have recently launched an E-portal designed to facilitate the insurance process with regards to claims services for local clients.
Products now within reach include the 'International Exclusive' Policy, featuring cover for pre-existing conditions at no extra cost, and 'SmartCare Optimum' as well as 'SmartCare Executive' plans which are more tailored for the local market in Singapore. A simplified corporate insurance plan, 'SME Made Easy', is a flexible solution for small companies that enables Pacific Prime to provide easy access to hospitalisation, out-patient treatment, and dental cover. 'Major Medical' and 'Personal Accident' are additional options on these SME plans aswell.
The Singapore branch of the international insurance agent is thrilled to be working with an industry leader that retains over 160,000 employees worldwide serving customers in 56 countries, AXA has been InterBrand's number one global insurance brand for the past 5 years, and ranked at Number 1 in Health insurance in 2013. Pacific Prime is looking to strengthen this partnership with AXA into 2015, aiming at providing more positive developments on health insurance plans and a direct-settlement network for out-patient consultations in Singapore.