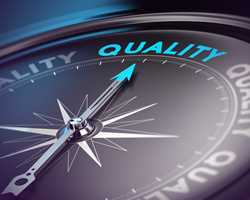 Axea Solutions' ICD-10 educators extracted the precise changes between ICD-9 and ICD-10 and developed a training platform to teach the pertinent information
ATLANTA, GEORGIA - (PRWEB) October 01, 2014
Axea Solutions, Inc. officially unveiled its training platform for International Classification of Diseases (ICD)-10 on October 1, 2014, just as the one-year countdown to government-mandated compliance begins. The Axea Knowledge Base, an ICD-10 Learning Management System, was created to assist health systems across the nation differentiate the changes between the old and new classification models at the level needed for their job responsibility.
All physicians, health systems, hospitals, clinics, medical coders, and medical insurance entities will be required to comply with a modified medical coding system when the U.S. converts from ICD-9 to ICD-10 on October 1, 2015.
Axea Solutions' ICD-10 educators extracted the precise changes between ICD-9 and ICD-10 and developed a training platform to teach the pertinent information coders and healthcare professionals will need to effectively make the transition.
Axea Solutions designed two audio-video interactive learning tracks and five toolboxes stocked with guides and resources specific to physicians, coders and clinical documentation improvement (CDI) professionals. The first, a 20-hour coder track, offers advanced level education for professionals who code or audit on a daily basis. The second track is a one-hour ICD-10 awareness/orientation course designed to quickly and succinctly ready executives, administrators, physicians, nurses, therapists, and department managers for the shift to the ICD-10 system.
The courses are approved as Continued Education Credits (CEC) through the American Health Information Management Association (AHIMA) and American Academy of Professional Coders (AAPC). A 100-question exam, visual reports and tracking tools allow managers to measure each coder's proficiency and the overall progress of the facility staff. The courses are also being used as a refresher for professionals who prepped for ICD-10's initial launch dates, which were slated for October 2014 and then pushed to 2015.
"The courses were carefully designed to assist adult learners through this transition," says Axea Solutions' Director of ICD-10, Monica DuBois, who leads several of the online courses. DuBois goes on to say that Axea Solutions has been called in to retrain coders who attended trainings that were mired down with insignificant details and who had difficulty ascertaining which differences between ICD-9 and ICD-10 were crucial to recognize, understand, and commit to memory.
"Our facilitators and developers pored over the materials and extrapolated only the necessary information and pertinent supportive information. The result is a detailed, dedicated training system that promotes our learners' rates of success and ultimately, the bottom line for the companies they serve," she adds.
Test user and Outpatient Coder Sharon Tucker of Charleston, South Carolina says the 29-module coder course is "very user friendly and exceptionally well structured. The five-step approach afforded me terrific retention techniques and allowed me to embrace the transition to ICD-10 with confidence."
ABOUT AXEA SOLUTIONS
Axea Solutions provides medical entities with tools to create effective financial outcomes through the intelligent handling and use of data. Additionally, the company offers a host of services such as Revenue Cycle Management, Coding Review and Billing, and Virtual Coding Management. With one year until the ICD-10 implementation date, healthcare-related entities can utilize Axea Solutions' online training platform according to their own schedule. To learn more about the ICD-10 readiness programs available through Axea Solutions, visit http://www.axeasolutions.com.
MEDIA INQUIRIES
Media inquiries may be directed to:
Monica DuBois, Director
monica(dot)dubois(at)axeasolutions(dot)com
(404) 630-3950
(855) 424-4249