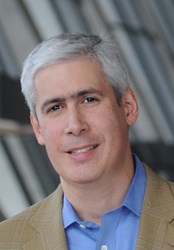 Since compensation is such a significant element of an organization's fixed costs, a combination of discipline and innovation can pay huge dividends.-- Juan Pablo Gonzalez, Partner, Axiom Consulting Partners
Chicago, IL (PRWEB) September 19, 2013
The "2013-2013 Compensation Budget Projection Analysis" report released today by Axiom Consulting Partners highlights the need for innovative compensation practices to attract and retain talent while saving money. The report, analyzing data from WorldatWork, The Conference Board and Mercer Human Resources Consulting, finds that salary increase budgets will increase a modest three percent next year, consistent with increases over the past three years.
A complete copy of the report is available on the Axiom Consulting Partners website here.
"This trend underscores the need for companies to be more thoughtful about their total rewards strategy, particularly for attracting and retaining high performers and driving improvements across the organization," said Juan Pablo Gonzalez, a partner and Total Rewards expert at Axiom Consulting Partners.
Gonzalez points to three practices organizations should consider as they build their compensation budgets.
1. Align Base Pay Increases With True Performance Improvements – More stringent rating systems that are more selective in identifying top performers will enable organizations to more effectively distribute salary increase budgets to ensure they have the greatest impact on company performance. Compensating truly exceptional performers in critical roles with greater rewards will require moving away from traditional forced bell curve rating distributions.
2. Invest in "Pay for Performance" Programs – Financial-based reward programs include spot bonuses and project completion bonuses. Non-financial rewards include sponsored conferences, professional development events, recognition awards and enriched job-sharing/flexible hour policies. Axiom's Gonzalez said that these incentives can be useful in rewarding employees for achieving excellent short term results, for example at the end of a major project or in response to challenging business conditions. WorldatWork data shows that the percentage of organizations investing in these types of programs has been increasing since 2010.
3. Link Pay to Increases in Capability, Not the Calendar – According to WorldatWork, more than 95 percent of organizations report that pay increases are awarded every 12 months. Axiom Consulting Partners recommends linking pay increases to increases in capability or market value to more accurately align rewards with results. For example, an employee who becomes more valuable to the company by mastering a new set of skills that may be in short supply wouldn't have to wait to be rewarded for their initiative.
Axiom Consulting Partners' annual compensation analysis shows that there has been little change in salary increase budgets, merit pay increase budgets and salary structures. For example, WorldatWork and The Conference Board forecast 2014 median salary increase budgets to grow 3 percent for non-exempt and exempt salaried employees as well as for company executives. Mercer expects an increase of only 2.9 percent across the board.
"Business leaders can choose to accept the status quo and keep their compensation practices the same or be more innovative about helping improve the bottom line," Gonzalez said. "In this economic environment organizations have to look for ways to save money and attract and retain their most important employees. Since compensation is such a significant element of an organization's fixed costs, a combination of discipline and innovation can pay huge dividends."
About Axiom Consulting Partners
Axiom Consulting Partners works side-by-side with leaders to deliver pragmatic solutions that drive results. Our services help clients clarify strategy, focus on the highest priority sources of value and align their capabilities, processes and people to deliver sustainable, profitable growth. We always look at a client's challenges through the lenses of business strategy, organization design and talent management – it's why they choose us over firms that operate in just one of these disciplines.
Learn more at http://www.axiomcp.com.