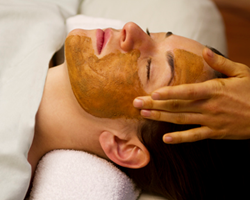 An ayurvedic consultation is a deep journey to self-discovery and health.
San Francisco, CA (PRWEB) April 19, 2014
The California College of Ayurveda (CCA) is pleased to introduce the Ayurvedic Health Practitioner Interns 2013-2014. Interns have completed their academic studies and are now working under the supervision of an experienced clinical instructors. The talented group of interns comes from throughout the United States and Canada. To request and ayurvedic consultation, please contact the school at info(at)ayurvedacollege(dot)com. For more information, please visit http://www.ayurvedacollege.com/
The Ayurvedic Health Practitioner (AHP) interns work on supporting their patients to adopt a healthy lifestyle that is in harmony with their constitution. When a patient sees an Ayurvedic Health Practitioner, they will learn your constitution as well as the nature of any imbalances. They will also receive support to adjust your diet and lifestyle accordingly and to normalize your digestion and elimination. As part of the program, an intern can include ayurvedic herbal medicines, aromatherapy, color therapy, sound and mantra, and Ayurvedic Yoga Therapy. This is is the best of preventative health care. If a person has a specific condition and is looking for clinical management through Ayurvedic Medicine, they should consider having a consultation with a Clinical Ayurvedic Specialist intern or graduate.
Ayurveda is growing more popular as people become familiar with the word and learning about what it is. Ayurveda is an ancient practice, yet it is seen as something new, to most. It is is considered an alternative medicine approach, which is a growing need and want for many people in our society. It is important for Ayurveda to maintain integrity in its practice, teachings, as it grows. Thus, keeping true to its original teachings, and practices will help to keep consistency with the original texts and intentions of this fascinating practice.
Heather was inspired to study Ayurvedic medicine after completing her 200 hour Yoga Teacher training at the Salt Spring Centre of Yoga. It was a heartfelt desire to be of service, to help people heal and live a more balanced life, Ayurveda is providing her with that opportunity.
Established in 1995, the California College of Ayurveda is the longest running, State-approved college offering professional training programs for the study of Ayurvedic Medicine in the West. CCA offers a comprehensive curriculum, with three levels of programs leading to certification as a Clinical Ayurvedic Specialist (C.A.S.). The Ayurveda school offers a variety of shorter length workshops and seminars, and trains students to become the healers of the future, Ayurvedic practitioners dedicated to understanding the whole person – physically, emotionally, spiritually. Ayurveda programs are offered in English throughout the United States, Canada and Europe. For more information, please visit http://www.ayurvedacollege.com or call +1 530 478 9100.