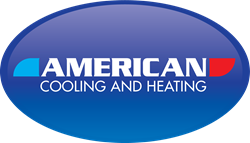 "American Cooling and Heating has ripped the overhead out of all ACH installed Trane Packaged Heat Pump sales. We plan to fulfill the HVAC requirements of every resident in every sector of Arizona and more," ACH Regional sales manager, Chandler branch.
Chandler AZ (PRWEB) March 01, 2014
Trane packaged HP system are effective, efficient and durable. Going with a packaged system is like picking up on a two-for-one heating and cooling solution even though the requirements for any given season may be limited to one or the other. Packaged Trane HP units merge two energy-efficient HVAC solutions into a single, sleek-and-sturdy air conditioning system.
The on-sell Trane packaged units come in multiple sizes, with multiple efficiency capacities and power systems that include total electric or gas/electric dual-fuel configurations. Also, for the more eco-minded buyer, the Trane EarthWise™ Hybrid puts a new spin on an already great HVAC technology resource. AND no matter the solution, American Cooling and Heating ensures that the final installed Trane packaged heat pump pricing goes gentle on the wallet.
Large Selection, Outstanding Performance and ACH Ensured Best Pricing
An ACH installed Packaged Trane HP system comes in residential performance levels ranging from 13.00 SEER to 16.60 SEER with HSPF ratings starting at 7.70 and powering up on some units to as high as 9.00. Many of the units include the Trane Two-stage Climatuff® compressor system. All systems above the XB13, XR13 and XL13 class series include a variable-speed blower motor.
The ACH Trane packaged heat pump sale includes the following sample models:
The XB13c electric unit designed to match efficiency with a power-loaded airflow system. The unit offers 13.00 SEER with 7.70 HSP efficiency, year-round durability and total home comfort ensured by inclusion of a Trane Spine Fin™ coil unit and a Vortica™ blower motor. Also includes a 10-year Registered Limited Warranty on coil, compressor and functional internal parts *1. Extended warranty resources are also available.
The mid-range XL14c packaged Trane HP delivers energy-efficient high-power heating performance with noise-reduced operation. The XL14c SEER ratings can reach up to 14.15 with an 80% AFUE. The Trane XL14c is als Energy Star qualified. This unit also takes advance of the Trane Spine Fin™ coil system and the Trane Weather Beater™ top. A variable-speed Vortica™ blower motor, complete with Comfort-R™, ensures sustained performance efficiency year after year.
For a power-packed and right-priced packaged gas/electric system, buyers must consider the Trane XL16c – A Chandler ACH Trane HP installation technician will check to ensure that the XL16c is right-match for the given installation environment. The XL16c features a variable-speed gas furnace maximized for personal home comfort from winter to summer and then back again. Maximum XL15c SEER ratings touch 16.60 with an 80% Energy Star qualified AFUE. If's perfect home comfort using a quiet two-stage Climatuff® compressor and the variable-speed Vortica™ blower motor running Comfort R™ dehumidification assurance. Other features include:

Stainless steel heat exchangers and burners
Advanced airflow system
Functional rounded-corner louvers
A 20-year Registered Limited Warranty on the heat exchanger
AND a 10-year Registered Limited Warranty on the compressor, coil and internal functional parts.
And don't forget the Trane EarthWise™ Hybrid systems available in models: XL14c and XL16c, with both featuring a variable-speed blower motor. The XL14c EarthWise™ Hybrid offers 14.25 SEER using a Trane Climatuff® compressor, whereas the XL16c EarthWise™ Hybrid comes in using a two-stage Climatuff® compressor and putting out up to 16.60 SEER and 80% AFUE.
The full list of model selections included in the ACH Trane Package System Sale follows:
13.00 SEER XB13C AC system
13.00 SEER XB13 Heat Pump system
13.00 SEER XB13c Packaged Gas/Electric
13.00 SEER XL13c AC system
14.00 SEER XR13h Over/Under HP
13.00 SEER XL13c Heat Pump
13.20 SEER XL13c Gas/Electric System
14.25 SEER XL14c AC System
14.25 SEER XL14c Heat Pump System
14.25 SEER XL14c EarthWise™ Hybrid
14.25 SEER XL14c Gas/Electric System
16.40 SEER XL16c HEat Pump System
16.60 SEER XL16c XL14c EarthWise™ Hybrid
AND the 16.60 SEER, 80% AFUE XL16c Gas/Electric Kit.
American Cooling and Heating 2014 Heat Pump Sale Includes Multiple Makes and Models
ACH provides HVAC equipment replacement and installation services throughout the state of Arizona. Along with factory warranties on all new HVAC equipment American Cooling and Heating sells and installs, the Company's installation workmanship is warranted for the life of the new unit. ACH Heat Pump Sale products include brand-name units from Amana, Carrier, Goodman, Rheem, and others as well as Trane. American Cooling and Heating service and AC installation is guaranteed reliable, timely and competitively priced.
Schedule a free estimate today. Call American Cooling and Heating Now!
*1 To receive credit on a Trane Registered Limited Warranty, record the product in the Trane registration database within 60 days of purchase.
Disclaimer: American Cooling and Heating accepts no responsibility for inaccuracy in product descriptions or any other information that is outside the control of our personal resources