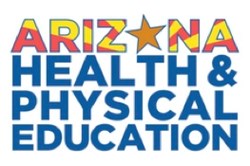 Phoenix, AZ (PRWEB) October 15, 2013
Get pumped up! Arizona Health & Physical Education will host its 2013 Arizona State Convention October 16th – 18th at the Phoenix Convention Center downtown. Member educators are invited to attend, along with anyone interested in promoting quality health and physical education programs, and wellness practices in Arizona schools and communities. Visit here to register.
An all-star lineup of speakers and award recipients includes Dr. Darla M. Castelli, PhD, University of Texas; Shellie Pfohl, Executive Director of the President's Council on Fitness, Sports and Nutrition and Dr. Charles "Chuck" B. Corbin, Professor Emeritus, School of Nutrition and Health Promotion, Arizona State University.
Dr. Castelli, an associate professor of physical education pedagogy in the Department of Kinesiology and Health Education at the University of Texas at Austin, will present the 2013 Dr. Robert P. Pangrazi Keynote Lecture on Thursday, October 17th. She's been working with school-age youth in physical activity settings for more than 20 years, leading several physical activity interventions (e.g., FIT Kids, Active + Active Healthy = Forever Fit, Fitness4Everyone).
Dr. Corbin, a local treasure and internationally acclaimed expert on physical fitness education and health and wellness promotion, will be awarded the Arizona Health & Physical Education's Honor Award on Friday, October 18th. He's authored more than 90 books that are among the most widely adopted in public school and college texts. The award recognizes his, "significant contributions to quality physical education and physical fitness across the globe, " according to Jan Evans, 2013 President of Arizona Health & Physical Education.
Shellie Pfohl works in tandem with First Lady Michelle Obama's landmark Let's Move! Active Schools campaign to solve the epidemic of childhood obesity within a generation. During her address, Pfohl will introduce the new national Presidential Youth Fitness Program that includes a health-related fitness assessment, professional development, and motivational recognition to empower students to adopt and maintain active lifestyles.
During the 3-day convention, health, physical educators, and dance educators will participate in a range of workshops and activities designed to showcase varied initiatives, legislative policies and efforts across Arizona to adopt and promote lifelong health and wellness.
Arizona Health & Physical Education members and others interested in attending the event are encouraged to visit the website for registration information and more details.
Arizona Health & Physical Education partners with schools, communities, legislators, and non-profits including Let's Move! Active Schools and The American Heart Association to promote healthful lifestyles through quality education. Working with schools, communities and statewide programs, Arizona Health & Physical Education advances professionalism for educators, and extends support, training, certification, and assistance to members. For more, visit the AZHPE website.