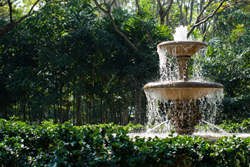 Every homeowner wishes to have their retaining walls or rockeries be not only functional, but beautiful - this is where we excel.
Everett, WA (PRWEB) January 21, 2015
In their latest article, B&D Rockeries discusses partnering with contractors to complete specific rockery jobs within landscaping projects. In their years of past work in the Washington area, they've received much appreciation for their work and recommendations from clients.
One of their exceptional skills includes the construction of retaining walls. Despite the fact that the design, preparation, and construction of retaining walls can be tedious process, B&D Rockeries states that, "We are known to complete all of this in a matter of days with outstanding results."
Professionalism is not compromised for the sake of speed, however. The article goes on to say that, "Our skilled workers are familiar with the necessary step-by-step procedures when constructing beautifully built walls that will last for years to come and leave contractors with a great reputation."
Rockeries are a very popular way of customizing a landscape and enhancing its natural beauty. The article lists several of the necessary steps required to produce quality rockeries that match the environment, are structurally sound, and are satisfactory to clients.
B&D Rockeries walks through each and every one of these steps with every client and contractor they are privileged to do work with, ensuring that their work is exactly what they had in mind.
For more information regarding the performance, skill, and capability of B&D Rockeries, visit their website at http://www.bdrockeries.com.
About B&D Rockeries:
B&D Rockeries has been serving in the Snohomish and King county areas for over 35 years. Owner, Neil Eneix, has a capable and skilled knowledge of rock retaining wall development that will help you accomplish any rock garden design that you need. Whether you're looking for rocks or blocks, Neil has been helping homeowners carefully plot out their landscaping projects for years.
http://www.bdrockeries.com/
1249 NE 145th St
Seattle, WA 98125
206-362-4022