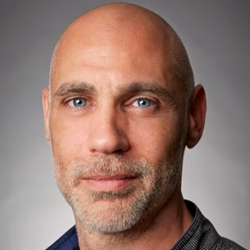 Being a video production company, we have all the necessary tools to produce professional looking content.
Toronto, ON (PRWEB) August 05, 2014
On Tuesday, July 22, career-focused social media site LinkedIn announced its acquisition of Bizo, a software and data system that targets more than 90% of America's business workforce with social advertising and B2B display.
According to a July 24 Business2Community.com article, the news comes mere weeks after research found LinkedIn to be "the No. 1 source for professional content sharing." The Bizo acquisition is a clear step toward LinkedIn's goal of being the biggest publishing platform for professionally focused, content-based marketing.
LinkedIn's $175 million purchase demonstrates the worth of content-based marketing in today's world, says Bryan Bolan, Founder and Creative Director of b-Mc creative.
"Content is the key to any successful campaign," Bolan says, "Especially video. Regardless of how much you wish to spend on distribution, ads, social media, press releases -- if you don't have excellent video content, then it's all for naught."
Bolan says he and the rest of b-Mc creative's team have seen the impact that a marketing strategy based upon a solid foundation of quality content can have -- especially video content, the field in which b-Mc creative specializes.
"Being a video production company, we have all the necessary tools to produce professional-looking content," Bolan says. "However our most successful tool is our differentiator, which is producing video content tailored specifically to our clients' brand and their needs. Far too many videos produced today follow similar themes and trends. We take a different approach. We believe companies need specialized and unique video content, and we work closely with them to produce videos that will set them apart."
Bolan says he believes all good web marketing content will share similar key qualities.
"Story is by far the most important aspect to great online content," he says. "And in video production, knowing how to capture and tell that story in both sight and sound is challenging. It's important for any company to work with a video production company that has the experience and pedigree to tell their story in a way that captivates and engages their audience. If you can do that, then you will have much greater success with your marketing campaign. People will write about it, share it, comment on it -- and soon after, the company will see a positive ROI."
About b-Mc creative:
b-Mc creative is a professional Toronto video production company that understands the ever-changing needs of companies looking to expand onto the web. It aims to create high-quality video SEO content that grabs the attention of potential customers and establishes an immediate connection. For more information on how SEO video production can benefit any company, visit http://b-mc.ca