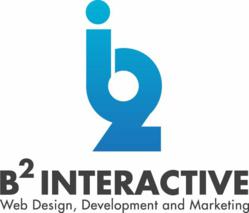 Omaha, NE (PRWEB) June 30, 2013
After six months of internal testing in an initial beta program of its local search engine marketing services for Omaha businesses B² Interactive, a digital marketing firm in Omaha, NE, is preparing to open the service to the public. The beta testing period showed outstanding results for the first clients accepted into B² Interactive's search engine marketing program and justify the full public release to other Omaha area businesses looking to improve their internet marketing results.
The beta testing of B² Interactive's search engine marketing platform included all of the key components that will be included in the package offered to the public, including:

Search Engine Optimization Services (SEO)
Local Listing Management and Optimization
Social Media Marketing and Optimization
Paid Search Engine Advertising Management (PPC)
Interactive Marketing (Videos, Infographics, Etc.)
The beta test program included 8 local businesses in different industries, each targeting a different local customer base in Omaha. By varying the industries B² Interactive was able to measure results in a broad range of targeted customers and keywords. Each of the search engine marketing plans for the beta clients were also varied, in terms of different SEM services offered by B² Interactive, to measure the results of all, some and just one of the key components of the B² Interactive search engine marketing program.
The number of keywords targeted for each of the beta test participants was limited to three overall keywords, each of which had different local long-tail keyword variations added including city, state and or zip code. This created a matrix of approximately 18 long-tail keywords for each of the beta test clients. All but one of the clients enrolled in the beta program had invested time and/or money into various online marketing efforts in the prior 12 months.
The enrollment of clients in the beta program was staggered as well to show changes in search engine ranking improvements based on time of enrollment. The average enrollment time in the program was 94 days with the longest client enrollment period being just over 6 months and the shortest being 40 days.
Rankings for each of the keywords were measured in both 100% blind search environments (no location or browser history included when measuring search engine ranking) and also in 50% blind search environments (location was provided to search engines but no browser history). Ranking visibility was measured using ranking distance from the first position in each of the 3 major search engines (Google, Yahoo and Bing).
When initial testing began, of the 144 total keywords targeted for all beta-test clients, just 11.1% of the targeted keywords had first-page search engine ranking. Overall, the clients enrolled in the B² Interactive SEM program during beta testing saw a total increase in visibility for all keywords of more than 400%. By the end of the testing period 89.5% of the targeted keywords were found on page one of the search results.
In addition to measuring the results in search engine organic rankings, the optimization of local listings across more than 50 of the top local search directories for businesses was measured as well. The clients entered the search engine marketing program with an average of 24% of their listings optimized in these local business directories. At the end of the testing period the clients saw an average of more than 96% of the listings optimized. Not only were the Omaha local listings nearly 100% optimized, the tools for managing the local listings saved the beta test program clients immeasurable time by allowing them to manage listings across dozens of directories from one place.
The results of a search engine optimization and marketing program such as this test by B² Interactive are the first of its kind by an Omaha digital marketing firm. Aaron Mackel, a manager in the B² Interactive search engine marketing department stated that "while other local web and marketing companies have offered search engine optimization services for Omaha businesses a study showing the local results on such a broad scale has never been completed to our knowledge." Omaha businesses who contact and meet with B² Interactive representatives about possibly utilizing these search engine marketing services will be provided a full copy of the reports detailing the beta test results.
As B² Interactive opens its search engine marketing services up to the public, other Omaha businesses are invited to see if their website and business meets the program's enrollment criteria. The B² Interactive online marketing team can quickly tell Omaha website owners whether the program is a fit and how the program can benefit their Omaha business. The B² Interactive search engine marketing program is a great fit for Omaha small businesses looking to start building their first online marketing program as well as medium to large businesses and organizations looking to improve upon their existing online marketing efforts.
About B² Interactive
B² Interactive is a website design, development and marketing firm in Omaha, NE. The co-founders of B² Interactive each have more than 15 years of experience in web design and internet marketing. Together they have worked in the design, operation and online promotion of hundreds of websites - from small to large, on a local and national level. B² Interactive's design and internet marketing services are fused to build a true web presence for each of its clients.