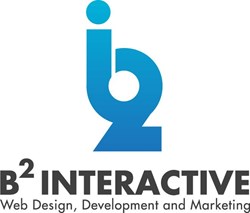 Omaha, NE (PRWEB) August 30, 2013
B² Interactive, an Internet marketing and website development firm in Omaha, NE, is excited to announce a new partnership with another budding Omaha start-up. B² Interactive has partnered with K9O Vitamins, an Omaha based dog vitamin and supplement company, to provide Internet marketing and website optimization services. K9O Vitamins, whose slogan is "put some woof in their water", chose B² Interactive to coordinate all of the firm's online marketing campaigns including search engine optimization, paid search advertising management, website optimization and social media marketing for their website http://www.k9ovitamins.com.
K9O Vitamins found quick retail success in dozens of retailers throughout the Midwest and was looking for a partner to help build online sales on a national level. The goal of the online sales and marketing partnership between B² Interactive and K9O Vitamins is to increase overall web presence, build upon the early successes K9O Vitamins has already seen with their online store and build brand awareness on a national level.
K9O Vitamins is a bacon flavored dog vitamin treat with a unique delivery system that dogs love. K9O Vitamins are water soluble, so the dog vitamin treat can be added as a flavor enhancer to dogs' water or food. Not only do the multiple ways of serving K9O Vitamins to dogs differentiate it from other vitamins and supplements but K9O Vitamins contain only healthy, human-grade ingredients. K9O Vitamins was invented, developed and is manufactured in Omaha, NE where the company is headquartered. The product is made entirely in the United States.
The company's first product is aimed at helping dogs who may have digestive or dental problems, while boosting their immune system and providing a healthier coat in an easy to administer, tasty dog treat. K9O is focused on helping dogs become healthier and happier. K9O Vitamins early successes may largely be due to it being one of the first products for pets in the United States to contain the superfood aronia berry and Cranberries as the two main ingredients. The lesser known aronia berry has antioxidant levels double that of blueberries, blackberries and raspberries.
K9O's product works in the same way that a flavor packet works in water bottles for humans. By being water soluble, it makes it easy for customers to give their dog the correct dosage in a quick and easy manner. Whether a customer is home with the dog often, leads an active lifestyle or is out on a hunt with their dog, the simple design of having the vitamins in packets makes it easy on you to give your dog a quick, bacon flavored treat, wherever you are.
B² Interactive is excited for the opportunity to work with another promising young Omaha company. Bill Hipsher and Brandon Taylor, co-founders of B² Interactive, knew immediately this was a product their firm wanted to be involved with. Said Taylor, "the inventor and founder of K9O Vitamins has an infectious entrepreneurial spirit, loves dogs as much as we do and knows that he has created a product that helps dogs live healthier lives. Plus both of our dogs are named Chloe so we knew had a perfect fit for our two companies." Before getting involved with the company B² Interactive wanted to ensure that the product lived up to its claims. "With more than a dozen dogs owned by B² Interactive employees, a thorough sampling over 30 days showed results that met K9O Vitamins claims" said Hipsher.
About B² Interactive
B² Interactive is an Internet marketing, website design and software development firm located in Omaha, NE. The co-founders of B² Interactive each have more than 15 years of experience in web design and Internet marketing. Together they have worked in the design, operation and online promotion of hundreds of websites – from small to large, on a local and national level. B² Interactive's design and Internet marketing services are fused to build a true web presence for each of its clients. B² Interactive's Internet marketing services include search engine optimization (SEO), Paid Search Engine Advertising Management (PPC), Local Business Directory Listing Management, Social Media Marketing, Content Marketing and Multimedia Marketing services.