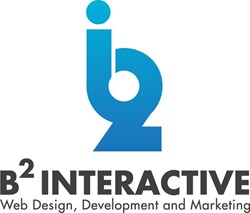 Omaha, NE (PRWEB) July 31, 2013
B² Interactive, a web design and Internet marketing firm based out of Omaha, Nebraska, has recently initiated an internship program for local Nebraska college students. Applicants are asked to provide a resume and cover letter.
Co-Founder Bill Hipsher said, "An internship like this provides students with a way to learn and experience how to implement what they are learning in the classroom. The world of Internet marketing moves so fast that the only way to understand it and know how to utilize it is to jump in. We want to provide local students with that opportunity."
Intern positions will be available for two different roles including Internet marketing and web development. Internet marketing interns will have the opportunity to learn the world of online marketing first hand. They will be involved in real world projects for B² Interactive clients and will be working alongside Co-Founder Bill Hipsher, Internet Marketing Director Aaron Mackel and Internet Marketing Specialist Colin Ball. Some of the things interns will be involved in include: content marketing, search engine optimization, and social media marketing. Web development interns will be involved in front end development. Responsibilities will include taking web designs and turning them into the final product and helping with the search engine optimization of the websites that they are working with. Web development interns will work with and learn from Co-Founder Brandon Taylor.
For the Internet marketing role, B² Interactive will be looking for students with journalism, advertising, or marketing backgrounds. The best fit for the web development role will be students with experience in computer science and software development.
Co-Founder Brandon Taylor said, "We are excited to be able to bring in some bright and energetic students. A lot can be learned in school but seeing the entire scope of what a field like this encompasses will give interns an entirely new experience that will be invaluable for them and their education."
B² Interactive will be accepting applications through August and interns will be starting at the beginning of September.The program is open to juniors, seniors, and graduate students at four year schools and is also open to students at two year schools that have more than half of their credit hours completed.
About B² Interactive
B² Interactive is an Internet marketing, website design and software development firm located in Omaha, NE. The co-founders of B² Interactive each has more than 15 years of experience in web design and Internet marketing. Together they have worked in the design, operation and online promotion of hundreds of websites - from small to large, on a local and national level. B² Interactive's design and Internet marketing services are fused to build a true web presence for each of its clients. B² Interactive's Internet marketing services for Omaha businesses include search engine optimization (SEO), Paid Search Engine Advertising Management (PPC), Local Business Directory Listing Management, Social Media Marketing, Content Marketing and Multimedia Marketing services.