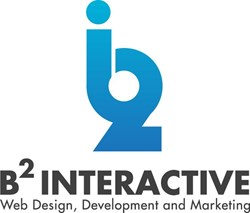 Omaha, NE (PRWEB) September 24, 2013
B² Interactive of Omaha, Nebraska, is pleased to announce the completion of a software integration gateway for the storage industry. What this software will do on its surface is easily pass real-time and up-to-date information for availability, pricing and current specials on available storage units at storage facilities across the United States. The software passes data between the property management software used by storage facilities and any other online resource the storage owner wishes to utilize like their own website or national & regional directory type websites.
The founders of B² Interactive have long-standing ties to the storage industry having built their first storage directory for the Omaha, NE area nearly 15 years ago. Since then Brandon Taylor, Bill Hipsher and Nick Bilava have had various roles, specifically relating to online marketing, within the storage industry. The founders of B2 Interactive have built, managed and maintained directory websites on a national level along with sites for storage owners and operators. Storage owners the founders have built websites for have included operators who have anywhere between 1 and 400 storage facilities under their control. Brandon Taylor, Co-Founder of B2 Interactive, stated that the company "has also completed several unique one-off type of integrations for customers in the past that preceded a full integration package covering software used by an estimated 90% of the storage industry as a whole."
B² Interactive was founded late in 2012 by the Hipsher, Bilava and Taylor. The firm counted many storage websites as its initial clients including Storage.com, StorageUnit.com and USstoragesearch.com among others. Several of B2 Interactive's storage clients had need for this custom integration software and commissioned B2 Interactive to build a custom piece of software that could easily be integrated into their websites. The software built by B² Interactive was built for current clients along with future client's websites and B² Interactive's own websites.
B2 Interactive began production on the software in February of this year and completed the software for testing purposes in July. After several weeks of testing the software was ready to be deployed in a live environment for the first time on USstoragesearch.com's website.
The software will give storage facility owners and property managers an easy way to connect with many of the most popular storage websites and also can provide their websites with more robust tools like online reservations and future tenant payment options from the storage facility owner's website.
B² Interactive developed the software in order to make online reservations easier for both the customer and facility managers. By giving facility owners the ability to update information for immediate release across the numerous sites they are listed on, it gives their facility a better chance of being found by a new customer searching for storage online. The software integration also takes a lot of the leg work out away from property managers.
B2 Interactive Co-Founder Brandon Taylor, the lead developer on the software integration project, said, "This software integration is one that will make finding and reserving self-storage units easier for customers, while also making it easier for self-storage facilities to get their available units out to a larger audience without having to constantly check each website to make sure everything is there."
Taylor also said, "When the new integration goes into full effect this month, it will make many of the top websites for the storage industry run much smoother than ever before. This integration is a great advantage for everyone involved and should help the sites using this software bring in more business from around the country."
About B² Interactive
B² Interactive is an Internet marketing, website design and software development firm located in Omaha, NE. The company counts Bill Hipsher, Brandon Taylor and Nick Bilava as its initial team, bringing more than 35 years of online marketing experience to the table with more than 20 combined years of making online marketing for the storage industry better. Together they have worked in the design, operation and online promotion of hundreds of websites – from small to large, on a local and national level. B² Interactive's design and Internet marketing services are fused to build a true web presence for each of its clients. B² Interactive's Internet marketing services include search engine optimization (SEO), Paid Search Engine Advertising Management (PPC), Local Business Directory Listing Management, Social Media Marketing, Content Marketing and Multimedia Marketing services.