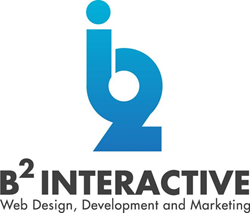 We are very fortunate to have a group of people with such diverse talents. - Bill Hipsher, co-founder
Omaha, NE (PRWEB) June 30, 2014
B2 Interactive, a full-service digital marketing agency based in Omaha, Neb., welcomed four new employees and three interns to their digital marketing team—Katie Kassel, Vince Mancuso, Molly Hammond, Patrick Galvan, Kyle Stanek, Nicholaas VanSteenbergen, and Colette Rector. The new hires will contribute in the areas of web design and development, graphic design, content marketing, and search engine optimization.
"The growth of our team enables us to provide a level of professional service to our clients that sets us apart from any other digital agency in Omaha," said Bill Hipsher, who co-founded B2 Interactive with partner Brandon Taylor in 2012. "We are very fortunate to have a group of people with such diverse talents."
Among the four, full-time hires are Graphic Designer Katie Kassel, Digital Content Editor Vince Mancuso, and Digital Marketing Associates Molly Hammond and Patrick Galvan.
Kassel, who received a degree in graphic design from Iowa State University, joins the team after starting her career in the medical nonprofit and engineering industries. In her new position, she will provide B² Interactive and its clients with simple, clean designs to improve user experience and overall traffic on websites. Kassel will also work alongside Creative Director Max Riffner and Graphic Designer Ryan Kholousi to create branded images for B² Interactive and its clients to use in on-site content and marketing pieces.
Mancuso holds a degree in English with a concentration in creative nonfiction from University of Nebraska-Omaha, which he put to use straight out of college as a Staff Writer for Suburban Newspapers in Omaha. As Digital Content Editor, he will be actively involved in creating and editing digital content for B2 Interactive and its clients. His skills in journalism will provide B2 Interactive with new opportunities to expand and enhance content, particularly when it comes to research and outreach.
Hammond recently graduated from University of Nebraska-Lincoln in May 2014 with a degree in English and a minor in theatre. She previously interned with MP Publishing out of San Francisco, Calif., and Prairie Schooner in Lincoln, Neb., both providing her with experiences in writing, researching, and editing. At B2 Interactive, Hammond will write blog posts, social media content, on-site content, and research articles, where she will work with clients and news sources to create better content for readers.
Galvan, who also joins the team as a Digital Marketing Associate alongside Hammond, spent the last year working in web design and development for a company in Eau Claire, Wis. Galvan has a degree in multimedia with a minor in creative writing from University of Nebraska-Kearney, which he will use to help B2 Interactive in the areas of content creation, video production, and video editing.
This summer, B2 Interactive is also working closely with three Digital Marketing Interns—Kyle Stanek, Nicholaas VanSteenbergen, and Colette Rector. B2 Interactive tries to reach out to college students each semester who are looking to gain more experience in their respective fields and offer them opportunities to work and collaborate with full-time staff.
Stanek will graduate with a degree in public relations from Northwestern College in Orange City, Iowa, upon completing his internship with B2 Interactive. As an intern, he will be involved in several projects for B2 Interactive and its clients, where he will research content opportunities and write blog posts and on-site content.
VanSteenbergen is currently an I.T. Innovation major at University of Nebraska-Omaha. During his internship, he will be heavily involved with both the web development and search engine optimization teams, where he will work with on-site optimization, as well as developing and designing WordPress websites for clients.
Rector is currently a journalism and Spanish major at the University of Missouri. While interning with B2 Interactive, she will spend her time working with the content team, writing social media copy and blog posts for various clients.
For more information about B2 Interactive, visit b2interactive.com.