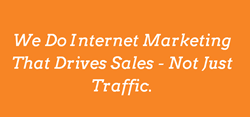 It's tempting for B2B companies to focus on their relationships with potential clients and neglect the opportunities available with the inbound component.
Seattle, Wa (PRWEB) April 17, 2014
Business-to-business companies occupy a unique niche in the business market. Fannit.com recently released an article explaining how an integration of inbound and outbound marketing strategies can drive a B2B company's marketing success.
It's tempting for B2B companies to merely focus on their relationships with potential clients and neglect digital marketing efforts, Fannit states. However, the inbound component in a marketing strategy is extremely effective at consistently keeping an interested party engaged with the company.
According to the article, "A miniscule 6.6% of contacts become buyers after 4 months have passed since their first contact with the business. It's important to have a marketing strategy that consistently targets contacts during the following four months after they make that initial business contact."
This is important for B2B companies who often deal in bigger ticket items and longer-term sales agreements which result in a longer buying decision process.
The article emphasizes the fact that while an exhibitor can talk to a purchase agent at a trade show, its important to have an available avenue of contact with that individual afterwards. Much of the time, a business' website and inbound marketing channels serve this purpose.
The article also covers three important digital marketing tools B2B companies can use to bolster their relationship-building efforts.
1. An up-to-date, engaging website will provide helpful information at the touch of a button, instead of at the bottom of a stack of trade show literature.
2. Consistently updated, engaging content on a company blog will keep readers coming back for more helpful information.
3. Social media engagement, especially on LinkedIn, provides an avenue for the company to engage with the public on a professional level, share company updates, and promote their brand.
In conclusion, the article says, "This collaboration of the two realms of marketing strategies, inbound and outbound, fills all the marketing holes that are hidden in a marketing campaign."
About Fannit
Fannit.com is a full service inbound marketing agency that helps companies increase their online presence through engaging and well placed content. They service Seattle area and U.S. based companies with content development, SEO, PPC, E-mail, Press Release, and Website Conversion Optimization.