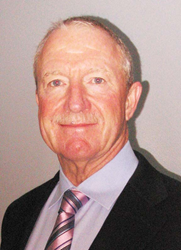 Whether we're fixing tools or selling used tools, what we're essentially doing is recycling.
ADDISON, Ill. (PRWEB) January 24, 2017
B2B Industrial Packaging, a leader in banding and banding equipment sales, just announced the expansion of its Addison, Ill. tool repair facility. In addition to other upgrades, the company just hired an additional highly experienced tool repair technician-which brings the current total to 12.
The company is one of the only industrial packaging suppliers to operate multiple banding tool repair facilities—Addison, Ill. and Eugene, Ore. The Addison facility is one of the largest in the U.S.—benefiting from the acquisition of tool repair giant Anasco in 2015.
The company's size and experience translate into client advantages that include more parts, faster turnaround and better quality repairs.
Although the two tool repair facilities specialize in banding equipment, they are able to process just about every piece of equipment that relates to industrial packaging and construction. This includes strapping tools, nail and staple guns, drills, air compressors, generators, and more.
The simplified online tool repair request process requires filling out one brief form. A tool repair specialist will make contact within 24 hours. Then repair personnel will diagnose the problem and quote the repair within a few hours.
Where feasible, B2B Industrial Packaging will first try to help the caller fix the equipment over the phone. If that doesn't work, the caller can either ship it or drop it off—in some cases an account executive will pick it up. Companies outside the service area usually ship UPS. Tools and machinery can be repaired and returned in as few as 3 days. There is a 45-day warranty on all repairs.
On the rare occasion that B2B Industrial Packaging can't fix the tool, clients can still save money by buying used, reconditioned equipment from the company. These products, which perform as well as new versions, come with either a 45-day or 30-day warranty depending on the type of equipment.
B2B Industrial Packaging also operates a will call center for drop off and pick up and three service vans that allow technicians to perform onsite repair throughout Greater Chicago and Northwest Indiana.
In addition to the cost savings, repairing equipment keeps—sometimes very large---pieces of machinery out of landfills and supports B2B Industrial Packaging's commitment to the environment.
B2B Industrial Packaging President Bill Drake said, "Packaging tools can be extremely expensive and people should expect a long productive life out of them. Whether we're fixing tools or selling used tools, what we're essentially doing is recycling. That's something our clients feel good about – and we do too."
First time B2B Industrial Packaging clients who take advantage of the tool repair facility will receive 20% off their first banding order.
"Everyone, whether they are current clients or not, is welcome to avail themselves of our tool repair facilities," Drake added. "For those that aren't current clients, this is an excellent introduction to the level of service they can expect in every facet of our relationship going forward."
Servicing more than 6,000 active clients, B2B Industrial Packaging sells a full range of packaging equipment and supplies including steel strapping, stretch film, and fasteners to clients throughout the U.S. and Mexico. B2B Industrial Packaging is unique in that it also operates two state-of-the-art strapping and fastener tool repair facilities that service the entire U.S. Headquarters are in Addison, Ill. with additional locations in Fort Worth, Texas; Houston; San Francisco; Los Angeles; Portland, Ore.; and Eugene, Ore. To contact B2B Industrial Packaging, call 1-877-222-5747, email Kim Calcagno at kcalcagno(at)b2bind(dot)com, or visit http://www.B2BInd.com.