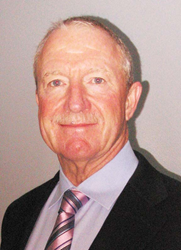 We have been a primary strapping distributor in terms of volume for several years. The reasons for this are many.
ADDISON, Ill. (PRWEB) December 06, 2016
B2B Industrial Packaging, the largest distributor of steel and poly strapping in the U.S., just announced that September was the most profitable month in its history. The company's continued growth is due to a combination of organic growth and successful acquisitions.
The most recent acquisition was Alpine Distribution's Packaging Division, located in Portland, Ore and Eugene, Ore. This was the 5th major acquisition in seven years and part of a focused campaign to increase the company's footprint across the U.S.
B2B Industrial Packaging President Bill Drake said, "We are pleased that the transition is going so well for both organizations. All of the Alpine employees stayed on and have made a material contribution to our company's growth and the record September profit."
The B2B Industrial Packaging team continues to grow with the recent employment of account executive Nicholas Torres in Oregon.
Alpine has been one of the largest distributors of strapping and packaging solutions in the Pacific Northwest since 1982. Prior to the acquisition, B2B Industrial Packaging was already the number one distributor of strapping in the U.S. This acquisition solidified that position, while adding to the product line which already includes a wide range of packaging and fastening equipment and supplies for industries that include construction, manufacturing, distribution, agriculture and more.
"We have been a primary strapping distributor in terms of volume for several years," Drake said. "The reasons for this are many, but three that come to mind are the fact that we make it a point to have a full range of strapping products readily available; we ship faster than nearly all of our competitors; and we have true strapping experts with years of experience on our team. With so many strapping choices available, this is a value add for our clients."
Servicing more than 6,000 active clients, B2B Industrial Packaging sells a full range of packaging equipment and supplies including steel strapping, stretch film, and fasteners to clients throughout the U.S. and Mexico. B2B Industrial Packaging is unique in that it also operates two state-of-the-art strapping and fastener tool repair facilities that service the entire U.S. Headquarters are in Addison, Ill. with additional locations in Fort Worth, Texas; Houston; San Francisco; Los Angeles; Portland, Ore.; and Eugene, Ore. To contact B2B Industrial Packaging, call 1-877-222-5747, email Kim Calcagno at kcalcagno(at)b2bind(dot)com, or visit http://www.B2BInd.com