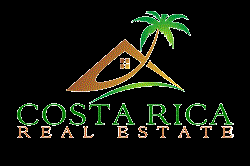 San Jose, Costa Rica (PRWEB) October 24, 2013
CRREC (CostaRicaRealEstate.com), Costa Rica's leading and premier full service real estate service organization has reported a record number of baby-boomer retirees surging into Costa Rica and has predicted a continued upward trend in the coming years.
With 73+ million U.S. baby boomers set to retire over the next 10 years, CRREC has positioned itself as the #1ranked real estate company in Costa Rica and has something for everyone's taste and budget in tropical real estate.
As early as 1971, Costa Rica was at the forefront in legislation and policy in attracting foreign retirees. This is when the Pensionado-Rentista program was implemented. The program was very successful and propelled Costa Rica to the forefront in attracting foreign retirees.
Now in the 21st century with the baby-boomer rush in full swing, a survey by New Global Initiatives found that more than 3 million U.S. citizens have decided to re-locate outside of the United States and another 17+ million were seriously considering moving abroad. The survey showed that Central America ranked second behind Europe among 55 to 69 year-olds who plan to retire abroad and that Costa Rica is the destination of choice for all of Central America.
Recently in 2009, the financial crisis struck like a mega-tsunami and wiped out millions of retirement funds and stock portfolios. Since then Costa Rica's low cost of living, adjusted property prices and rapid economic recovery made it an even more attractive destination for retirees that need to make their retirement dollars stretch much further than previously planned.
During this downturn, the Costa Rica government continued to implement pro-active programs, policies and incentives to streamline the permitting processes for retirees and companies that build retirement communities for Baby Boomers, providing tax incentives to retirees, including duty free importation of an automobile and tax exemption on household furnishings brought into the country by the retiree.
Furthermore, in the past 3 years Costa Rica has positioned itself as the top pick for retirement. Having achieved top rank placement in several Indices such as The Happy Planet Index (2 years running), as well as the Top 10 Best International Retirement Destinations in the Annual Global Retirement Index 2013.
About Costa Rica Real Estate dot COM (CRREC):
CRREC ignited the real estate revolution in 1996 with its incorporation then reinvented themselves in 2012 with the acquisition by current CEO Brett Elliott who plans to further strengthen the CRREC brand. Costa Rica Real Estate dot COM continues to lead the industry with its trusted service guarantee and dedication to buyer protection which is defining the future of real estate in Costa Rica. For more information visit our web page at http://www.costaricarealestate.com.