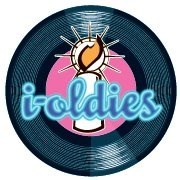 (PRWEB) January 21, 2014
CM2OLDIES, LLC, parent company of http://www.ioldies.com, America's "Baby Boomer" Social Networking Community and Online Music Store, announced it has re-launched its website and app, adding daily original nostalgic content within a social networking platform.
iOldies.com serves the "hidden majority" of the 79 million baby boomers born in the US between 1946 and 1964 who are online. This niche market is projected to grow at the rate of 10,000 a day for the next 17 years.
iOldies.com uniquely meets their needs by offering an innovative online portal where they can obtain their favorite music on CDs and by instant download, while reminiscing over nostalgic content, and interacting with each other on a social networking site.
Just like the record stores of old that they frequented, "boomer" consumers can search and explore a deep selection of over 700,000 titles using the "jukebox" search function, and hang out with their friends. iOldies' "Nostalgia Corner" features fun and interactive daily original content and news that has already created a growing community of over 100,000 fans on the site and the iOldies Facebook page.
iOldies is actively seeking to partner with companies that have their own loyal baby boomer audiences for co-marketing alliances, as well as advertisers who want to access iOldies' attractive online market niche.
iOldies LLC is led by direct marketing and music industry icon Wesley Wood. Steve Zacks, the former NetJets CMO, acclaimed for creating the world's ultimate luxury service brand, has joined the Advisory Board. Morpheus Capital Advisors LLC provides Investment Banking advice to the Company.
For More Information Contact:
Wesley Wood
wesleywood(at)aol(dot)com
Marketing Capital Corporation
575 Madison Avenue
New York, NY 10022
(212) 605-0115
Bash Derti
bd(at)morpheuscap(dot)com
Managing Director
Morpheus Capital Advisers
(212) 557-9700