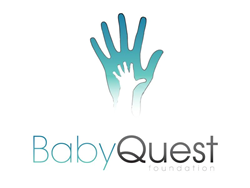 We wanted to join forces with a charitable organization who, like us, are all about results
Los Angeles, CA (PRWEB) November 12, 2014
Doctors on Liens™ is proud to announce its partnership with Baby Quest Foundation, a non-profit charity granting financial assistance to those who cannot afford the high costs of procedures such as egg and sperm donation, egg freezing, embryo donation, artificial insemination, in vitro fertilization, and gestational surrogacy.
Founded in November 2011 by Pamela Hirsch and her daughter, Nicole Lawson, Baby Quest has, thus far, awarded 23 grants, totaling $175,000 in payments to clinics, negotiated legal fees, complimentary fertility medications, and donated physicians' services. There are seven Baby Quest babies with three current pregnancies and several recipients soon to undergo treatment.
With the majority of fertility procedures not covered by insurance, assisted reproduction has become an unsolvable condition for many of the 7.3 million Americans who seek help for this problem yearly. Baby Quest hopes to bridge this financial gap while bringing further attention to an increasingly growing health issue.
Says Doctors on Liens, Inc. president Samantha Parker, "We wanted to join forces with a charitable organization who, like us, are all about results, and what could be better a better result than creating life for a childless couple"
More information on Baby Quest Foundation can be found on their website.
Doctors on Liens™ is an innovator in the medical lien specialty referral industry and has forged close relationships with both legal firms and medical practices over the past 20 years. Doctors on Liens™ features medical specialties including board certified orthopedic surgeons, neurologists, general practitioners, psychologists, and chiropractors. Each medical office is independently owned and operated and all appointments can be conveniently scheduled directly with the facility.