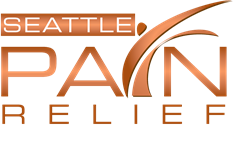 Over 85% of patients receive exceptional low back and buttock relief with the cluneal nerve blocks!
Seattle, Washington (PRWEB) February 08, 2016
Seattle Pain Relief, the top pain management clinic in Seattle, is now offering cluneal nerve blocks for the relief of low back pain. The procedure is very effective for buttock area pain and may easily be repeated as necessary. Call (855) WASH-PAIN for more information and scheduling.
A cluneal nerve block procedure is performed as an outpatient by the Board Certified Seattle pain management doctor, and has shown to have remarkable outcomes for those with low back pain that extends into the buttocks. The reason is that the cluneal block is administered between the sacral nerves and is excellent for relieving pain in this region. In conjunction with lower lumbar facet blocks and/or radiofrequency ablation, the procedure may allow for well over a year of consistent relief.
Along with the low back/buttock pain procedures, Seattle Pain Relief also offers over twenty five additional procedures such as radiofrequency ablation, spinal cord stimulator implants, occipital blocks, peripheral nerve stimulators, several types of epidural injections and more. All types of pain conditions are treated including RSD, neuropathy, migraines, spinal stenosis, failed back surgery syndrome, scoliosis, spinal fractures and arthritis to name a few.
Most insurance plans are accepted at Seattle Pain Relief, and patients are seen from a broad area including Seattle, Federal Way and Tacoma. Over 95% of patients are able to be treated successfully to achieve relief nonoperatively and avoid potentially risky surgery. Patients can typically be seen within 3 days, simply call (855) WASH- PAIN for the top pain management and back pain doctor Seattle trusts.