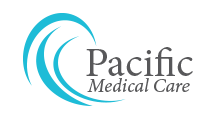 The new treatment being offered typically provides over a year of consistent pain relief, helping patients avoid the need for surgery!
San Diego, CA (PRWEB) January 25, 2016
Pacific Medical Care is now offering a revolutionary effective treatment for chronic neck and back pain. The treatment, radiofrequency ablation, is covered by insurance and offered by the Board Certified pain relief providers at the practice. Call (619) 500-1573 for more information and scheduling with pain management San Diego trusts.
Over 90% of individuals will suffer from back or neck pain at some point, and an unfortunate number of those will become chronic. This may lead to lost time from work and a tough time participating in recreational activitites and/or caring for one's children. The new treatment, radiofrequency ablation, has been instrumental in helping patients achieve relief and avoid the need for potentially risky surgery.
Radiofrequency ablation is an outpatient, low risk treatment that involves "deadening" the tiny sensory nerve endings around the painful, arthritic joints of the back or neck. This treatment has been studied extensively, with an average pain relief duration of 15 months. Patients are able to reduce the need for pain medication, and increase activities.
The vast majority of insurance plans are accepted at the practice, with all of the providers being Board Certified and Fellowship Trained. Along with the radiofrequency treatments, the San Diego pain management doctors offer several types of epidural injections, spinal cord stimulator implants, occipital blocks and more. Overall, 95% of patients at the practice are able to achieve relief and avoid the need for surgery.
Pacific Medical Care has been a trusted provider for a broad area in San Diego with appointments being readily available. Call (619) 500-1573 for more information on the radiofrequency ablation treatment.