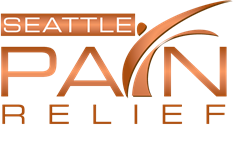 Seattle Pain Relief has amazing back pain doctors, with over 90% achieving relief and avoiding surgery!
Federal Way, Washington (PRWEB) May 05, 2015
Seattle Pain Relief, the top pain clinic in the Northwest, is now offering over ten effective treatment options for degenerative disc disease. The treatments are nonoperative and highly effective, with the vast majority of patients avoiding the need for potentially risky surgery. Call (855) WASH-PAIN for more information and scheduling.
Back pain affects millions of Americans, with degenerative disc disease being exceptionally frustrating to both patients and doctors. The treatment options include both medication management and interventional procedures. Most insurance is accepted at the Seattle pain clinic, with treatment being provided by a Double Board Certified pain physician.
Treatment options for degenerative disc disease include pain medications, anti-inflammatories, neurogenic medications and prescription pain creams and patches. Interventional treatment options include trigger point injections, facet blocks, epidural steroid injections, medial branch blocks, intradiscal injections and radiofrequency ablation.
Frequently, those with degenerative spinal discs have facet joint arthritis. So procedures to relieve joint pain typically helps as well. The vast majority of patients are able to achieve pain relief while avoiding the need for a spinal fusion. For degenerative disc disease, spinal fusions or disc replacements often do not produce acceptable pain relief.
Seattle Pain Relief has been a longstanding top pain management clinic serving the Northwest including Seattle, Tacoma, Federal Way and the areas in-between. Call (855) WASH-PAIN for more information and scheduling with pain management Seattle trusts.