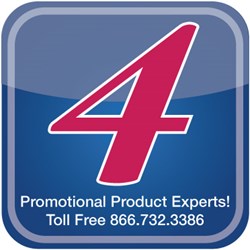 Essex, CT (PRWEB) August 11, 2013
According to AdoptaClassroom.org ninety-one percent of all American teachers use their own money to buy classroom supplies for students. The promotional products team at 4AllPromos knows back-to-school shopping can be expensive that is why the company provides hundreds of school supplies at a fraction of the cost of many the competitors.
4AllPromos sells many basic back-to-school supplies such as pens, pencils, markers, notebooks and ruler for less than one dollar. The best part about buying from 4AllPromos is the more items that are purchased the less expensive everything becomes. All products from 4AllPromos can also be custom imprinted with a schools names, website or personalized with a special message. Visit 4AllPromos.com to shop school supplies and other useful custom imprinted products for students.
Parent/teacher associations, community organizations and businesses can help local teachers purchase classroom supplies by holding fundraisers or by simply purchasing the necessary supplies and adding a businesses logo or sponsorship to the items.
School supplies aren't the only things teachers are buying for students. The organization AdoptaClassroom.org also recently revealed that 2 out of 3 teachers purchase food for students, 1 out of 3 teachers purchase clothing for students and nearly 1 out of 3 teachers purchase hygiene products for students. 4AllPromos carries everything from snacks to apparel to personal hygiene products. 4AllPromos has everything students and teachers need to have a successful and productive school year.
4AllPromos is a leading online marker of custom imprinted and promotional products for schools, non-profits, community organizations, businesses and special events. 4AllPromos has a large inventory of more than 15,000 tote bags, pens, mugs, t-shirts, magnets, personal products, school supplies and more. For more information about how promotional and custom imprinted products are an economical solution to budget cuts and limited funding in schools visit http://www.4allpromos.com or call 1-866-732-3386.