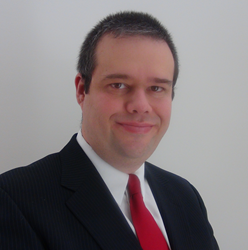 The SARC produces state-of-the-art steganography detection and extraction capabilities.
Fairmont, West Virginia (PRWEB) January 31, 2014
Backbone Security has named Chad W. Davis director of the organization's Steganography Analysis and Research Center (SARC). The center, headquartered in Fairmont, West Virginia, focuses exclusively on the research of digital steganography, the practice of concealing information within computer files in such a way that the presence of the information itself is hidden.
The SARC produces state-of-the-art steganography detection and extraction capabilities that address the needs of computer forensic examiners and information technology security personnel in law enforcement, government agencies, military organizations, the intelligence community, and the private sector.
Davis, who joined Backbone Security in 2004, has played a key role in establishing the SARC. In his new position, he will oversee the development of the company's industry-leading StegAlyzer family of computer forensic lab, triage, and network security products. These products have been sold in more than 34 countries worldwide.
"Chad's leadership, technical expertise, and keen understanding of the importance of steganography detection and extraction in computer forensics and network security equip him to lead Backbone Security's SARC," said Andrea Guerreri, Chairman, and CEO of Backbone Security.
Davis has authored a number of articles on steganography analysis and has been a speaker at various computer forensics and security conferences throughout the country. He holds a B.S. in Computer Engineering from West Virginia University (WVU) and an M.S. in Electrical Engineering with a Certificate in Computer Forensics also from WVU. Davis is a Certified Computer Examiner (CCE) and a member of FBI InfraGard, the High Tech Crime Consortium (HTCC), the High Technology Crime Investigation Association (HTCIA), and the International Society of Forensic Computer Examiners (ISFCE).
For additional information about Backbone Security's steganography detection tools and services, please visit the SARC website at http://www.sarc-wv.com.
------------------------
About the SARC
The SARC is a Center of Excellence in digital steganography research and development within Backbone Security. The SARC has established the world's largest commercially available repository of digital steganography applications, fingerprints, and signatures and has developed industry leading computer forensics and network security steganalysis tools for detecting and extracting information hidden with digital steganography applications.
About Backbone Security
In addition to being the leading provider of digital steganalysis tools, Backbone is a Payment Card Industry Data Security Standard (PCI-DSS) Approved Scanning Vendor (ASV) that conducts automated PCI-DSS compliance assessments with their industry leading 1 Stop PCI Scan service. Backbone also provides real-time intrusion monitoring, vulnerability assessment, penetration testing, and business continuity and disaster recovery planning services.
Contact: Chad Davis, Director, SARC
Voice: (304) 333-7272 or (877) 560-7272, Fax: (304) 366-9163.