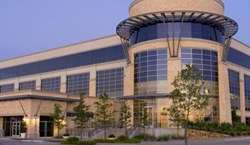 is your business a safe place to work?
(PRWEB) March 20, 2014
Online criminal background checks, corporate photo id cards and even credit checks on all staff? Yes, depending on their access level. Background checks and employee screenings deserve a proper amount of due diligence according to Mikal E. Belicove a Forbes.com magazine contributor. It is Mr. Belicoves' position that there may be about 10 rules of conducting an effective and responsible employee background check. In an article published on October 26, 2012 Belicove states that " making a wrong hiring decision can haunt your company, your other employees and your client base." *
DEFINITION: http://en.wikipedia.org/wiki/Background_check
Background checks are often requested by employers on job candidates for employment screening, especially on candidates seeking a position that requires high security or a position of trust, such as in a school, hospital, financial institution, airport, and government. These checks are traditionally administered by a government agency for a nominal fee, but can also be administered by private companies. Background checks can be expensive depending on the information requested. Results of a background check typically include past employment verification, credit history, and criminal history.
Although there are some so-called "free" background check services available, the truth is "good service isn't cheap and cheap service isn't good." Or as some would say, " you get what you paid for." Essentially, if owners use one of these "free" services they will NOT get a comprehensive SSN trace (Social Security Number) on all names associated with the SSN in review. Specifically to get full and complete online criminal background check you may want to visit: http://www.fibackgroundchecks.com or http://www.fullidentity.com. If owners check one of these sources they are sure to get a complete identity check.
It's important to have good background checks, employee screenings and corporate photo id cards so that owners can correctly identify their staff and set-up certain access areas. Moreover, it is important to remember that the business is a second home away from home, so owners should use pro-active security measures at all times.
Safety is number one at Full Identity and after owners call or visit the website they will know why the Full identity brand is trusted by some of the top companies in the United States like Walmart, Monster Energy drink, Penn State, and Colorado University. At Full Identity clients are not just a number clients are treated like close family and it's our job to keep our family safe.
*http://www.forbes.com/sites/mikalbelicove/2012/10/26/the-10-dos-and-donts-o-conducting-employee-background-checks/
**http://www.forbes.com/sites/susanadams/2013/06/21/background-checks-on-job-candidates-be-very-careful/
If business owners need assistance or more information regarding online criminal background checks or how to make your business a safer place to work CALL 1 (866) 610-4308