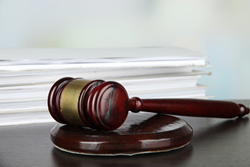 Civil records include marriage, divorce, bankruptcy, and civil suit records.
Chicago, IL (PRWEB) April 28, 2014
BackgroundCheck.us.org is going to begin including civil courts records as part of their online background check service, the company announced yesterday.
"When we first started doing online background checks for people, we thought they'd mostly be interested in arrest and conviction records," a BackgroundCheck.us.org spokesman said. "But over time, we've gotten a lot of customer requests for civil court records as well. We found out that they are public information, so we made arrangements to include them in our database so they can become a part of our customer reports."
Civil records include marriage, divorce, bankruptcy, and civil suit records, he said.
"Some people want to make sure the person they are dating isn't already married," he said. "Others want to make sure someone hasn't been sued by business partners before they go into business with them. And if a person is thinking about getting serious with someone, knowing if their credit is shot because they've declared bankruptcy can be good information to have on hand."
The reports will not include sealed records, he said.
"Civil records are slightly more tricky than criminal records," he said. "Sometimes, particularly in cases of divorce where a judge wants to protect the children, they can be sealed. Obviously we can't access those records. But, we do think that the civil records we can provide will be very helpful."
About BackgroundCheck.us.org:
BackgroundCheck.us.org is the top online resource for accessing criminal records on a state, local or federal level in the United States. With over thousands of records to search through, BackgroundCheck.us.org makes finding jail, prison, parole, probation and arrest records that has been filed with the court system simple and efficient. Visit BackgroundCheck.us.org today to chat with a live representative, call 1-877-244-9915, or email manager(at)BackgroundCheck(dot)us(dot)org with any questions or concerns.