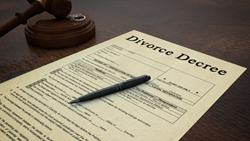 The records will be provided assuming they have not been sealed by the court for some reason.
Chicago, IL (PRWEB) May 09, 2014
BackgroundCheck.us.org is updating their public records reports to include up-to-date marriage and divorce records, the company announced yesterday.
"Up until now, we've focused on arrest and conviction records," a BackgroundCheck.us.org spokesman said. "But we've heard from our customers that marriage and divorce records are important as well. Since civil records are public information, just like criminal records, it makes sense for us to include them."
Customers have asked about marriage and divorce records because they use BackgroundCheck.us.org while dating, he said.
"No one wants to end up in a relationship with a married man or a married woman," he said. "And they don't want to end up with someone stuck with a lot of alimony payments or who has a history of many divorces behind them. One divorce can be their partner's fault. If they've been divorced five times, it's probably their fault."
The records will be provided assuming they have not been sealed by the court for some reason, he said.
"In some cases, mostly to protect children, divorce records are sealed by a judge," he said. "That's a fairly rare occurrence, but we want to be an honest company and admit that we can't offer up sealed records."
There will be no additional charge for the expanded reports, he said.
"We just want to give people the information they want," he said. "If we find out in the future that they are interested in other types of civil records, we'll include those, too."
About BackgroundCheck.us.org:
BackgroundCheck.us.org is the top online resource for accessing criminal records on a state, local or federal level in the United States. With over thousands of records to search through,BackgroundCheck.us.org makes finding jail, prison, parole, probation and arrest records that has been filed with the court system simple and efficient. Visit BackgroundCheck.us.org today to chat with a live representative, call 1-877-244-9915, or email manager(at)BackgroundCheck(dot)us(dot)org with any questions or concerns.