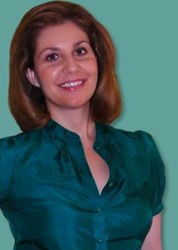 Cincinnati, OH (PRWEB) August 15, 2013
It's that time of year again: time to trade the swim suit for the school uniform. However, this back-school-season, Freebie Finding Mom is offering up a hearty serving of deals to help those cash starved wallets. She has dedicated her time to scouring the Internet and putting together the best deals and freebies available to parents, teachers, and college students.
For the parents out there staring at their back to school list and wondering if it's some kind of cruel practical joke, Freebie Finding Mom has put together a list of the best back to school deals. She offers deals that are sure to save money. For parents that are extra strapped this year, Freebie Finding Mom has created a resource of options to help obtain free school supplies.
No worries, Freebie Finding Mom hasn't forgotten the other individuals preparing to head back to the blackboard: Teachers. Visit the blog for an extensive list of teacher freebies that include but are by no means limited to lesson plans, free printables, and DIY crafts.
To finish things off, Freebie Finding Mom turned her attention to those who are perpetually cash strapped: College students. Her back to school blowout articles include free stuff for college students. The article shows college students ways to score free food, entertainment, and even money!
This back to school season trust Freebie Finding Mom to cut costs and score hot freebies for everyone from parents to teachers to students.
FreebieFindingMom.com is written by a money saving, savvy shopping mom that offers freebie finding tips, coupon tips, and bargain hunting tips to consumers. The advice Kelli provides comes from world experience and a financial background. She is passionate about helping consumers save big money and have fun along the way. She offers the best daily freebies, online bargains and more. Follow her on Facebook, Twitter, Google Plus, YouTube, or her new obsession, Pinterest.