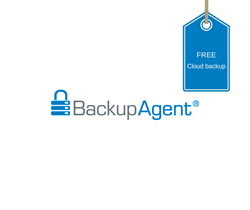 Too many companies and individuals don't think about backing up their important files until it's already too late and disaster has already struck. That's why Hosting.co.uk is offering 2GBs of complimentary storage commented Frederick Schiwek.
London, England, UK (PRWEB UK) 8 October 2014
Hosting.co.uk is pleased to announce a very special offer of 2GBs of Online Backup Storage.
"Don't wait until it's too late to backup important files such as financial records, payslips and contracts," warned Frederick Schiwek of Hosting.co.uk. "Imagine that you lost all these important documents, how would you feel? Well don't panic, we at Hosting.co.uk are offering everyone 2GBs of storage, totally Free."
Backups that once took hours to complete now take just minutes. Online Backup through Hosting.co.uk is one of the fastest solutions currently available in the market today. The Online Backup solution provides easy backup and restoration of important and critical data from any device, anywhere and backed up securely in the cloud. Online Backup is available for the most common operating systems such as Microsoft Windows, Mac OS X or Linux/Unix.
Frederick Schiwek went on to say, "You entrust us with your important files, so we ensure your data is 100% secure and encrypted. We are currently offering all customers 2GB's of totally complimentary storage and have amazing special offers on our larger storage, paid plans."
If you would like to take advantage of the Hosting.co.uk special offer, then visit this page for more information and to sign up.
How to claim your 2GB of Online Backup Cloud Storage:
1. Go to our dedicated website page http://www.hosting.co.uk/online-backup-desktop
2. Sign up for a free account with us
3. That's it! No need to buy anything else.
4. It´s not a trick, it is a service!
For more information regarding Online Backup please visit http://www.hosting.co.uk/online-backup-desktop.