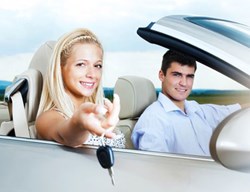 Consumers have never been better equipped to finally get the loan they need.
Seattle, Washington (PRWEB) July 05, 2013
In recent years, credit reports have become increasingly accessible to the average consumer. As a result, procedures involving credit have grown competitive and convenient for customers. The auto financing industry is a prominent member of this trend, leading Complete Auto Loans to produce a relevant article on why knowledge of one's credit score is vital.
The article begins its discussion with the basic significance of a credit score: "One's credit score is basically a mathematical figure or sum that is calculated from a combination of financial information taken from your credit report. Through that information, it reveals to a potential lender a lot about you as a consumer. Specifically, it shows your ability to both make and maintain payments on a loan."
The article continues, explaining how credit scores are calculated, how a score might be improved, and how auto loans can be obtained even with poor credit. Complete Auto Loans focuses their editorial energy on an easy-to-read post, while simultaneously conveying critical auto loan info. Consumers have never been better equipped to finally get the loan they need.
About Complete Auto Loans:
CAL provides bad credit auto loans online. Their unique finance platform can accept 100% of applicants, regardless of poor credit or even bankruptcy. By visiting http://www.completeautoloans.com, consumers are able to find the ideal loan for their personal financial situation, all through a quick and easy online process.