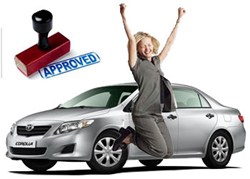 Seattle, Washington (PRWEB) July 08, 2013
According to Complete Auto Loans, a recent article published the 7th of June by International Business Times (http://www.ibtimes.com) shows why opportunities for those with bad credit have gotten better. In the article, International Business Times establishes the trend toward increased sub-prime auto lending.
The article has a well made chart that helps convey the numbers efficiently. The article explains what's important very well: "It shows that subprime lending is just 1 percentage point lower than it was in 2008 at the start of the auto industry crisis even as the average prime-lending credit score is almost back to 2008 levels. That means that it's easier now to get approved for a regular auto loan but the demand from borrowers with credit scores lower than ideal has been increasing at the same time."
These statistics translate to a clear message: those who have applied in the past for an auto loan should try again, now that more lending is happening.
Because of these renewed opportunities for those without good credit, Complete Auto Loans would like to mention their complimentary lender search tool. It allows most people with dismal credit to get an auto loan. Their other consumer resource articles are also available on their website for anyone wanting to get the best deal on their loan.
About Complete Auto Loans
CAL provides bad credit auto loans online. Their unique finance platform can accept 100% of applicants, regardless of poor credit or even bankruptcy. By visiting http://www.completeautoloans.com, consumers are able to find the ideal loan for their personal financial situation, all through a quick and easy online process.