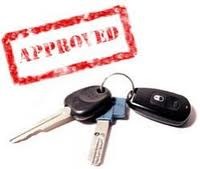 In LCAL's recent release, vital auto loan information is explained in detail...
Seattle, Washington (PRWEB) July 11, 2013
As with any financial process, a whole number of factors can impact the obtaining of an auto loan. Consumers quickly find this to be true, often in the middle of procuring approval from a lender. Fortunately, professional resources such as LowCreditAutoLoans.net (LCAL) have taken steps in preparing the consumer for whatever the car loan process may present. In LCAL's recent release, vital auto loan information is explained in detail, covering everything from credit to down payments.
Many factors are discussed within the article, including employment length and salary. "[Job] longevity tells financing bureaus that you have a steady income you aren't at risk of losing. Additionally, the loan-to-income ratio will make a difference. If you make $50,000 a year and buy a car that costs $30,000, your car loan will be three fifths of your income – a bad sign to a lender."
The article goes on to explain various ways that consumers can lower interest rates. Increased down payments and additional coverage can help with overhead costs, providing guidance to consumers in the preparation process. Overall, LowCreditAutoLoans.net reports that auto financing relies heavily on a handful of deciding factors. They have sewn these factors into the article, thereby constructing an invaluable asset for people preparing for car loans.
About LowCreditAutoLoans.net:
LowCreditAutoLoans.net is part of Complete Auto Loans, a national auto and car finance lender in the USA. They help consumers find a low interest rate car loan despite their credit standing. Their custom auto lending system has been developed to specifically cater towards the consumer's needs for auto loans. Their finance team is available to immediately help anyone choose the best loan program that fits a consumer's budget guidelines.