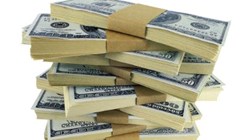 Bad Credit Business Loans with Flexible Payment Terms Are Now Available
Nationwide (PRWEB) November 21, 2013
Small businesses can qualify for $5,000 to $500,000 without a credit check or collateral.
Companies across many industries now have affordable access to bad credit business loans with flexible payments and no collateral; thanks to BusinessCashAdvanceGuru.Com, a leading alternative lender.
Since the Great Recession, small business lending has fallen sharply, and outlooks by small business owners are bleak, "The Wells Fargo/Gallup Small Business Index fell 28 points, from a positive reading of 17 to negative 11 in the post-election survey of 607 small business owners conducted November 12-16. Additionally, nearly 30 percent of business owners expect lower revenues in 2013, up 11 points from the prior reading and the highest percentage of small businesses expecting decreasing revenues since 2009," according to a wire new service named Reuters.
The need for unsecured business loans has risen to new heights, with traditional lenders holding back. A plethora of new federal regulations has contributed immensely to the large corporate banks' decision to raise small business loan qualification standards. The result is only a small percentage of businesses meet the new qualification standards. Even then, those applicant businesses must often pledge collateral equal to the loan amount and are likewise required to sign a personal guarantee.
Alternative lenders, like BusinessCashAdvanceGuru.Com, have stepped in to fill the void left by the banks and credit unions, offering small business loans at affordable rates, starting at fewer than 2 percent. Traditional lenders demand three to five years of company tax returns, financial statements prepared by a certified accountant, profit and loss projections for the next three to five years, and full disclosure of all company liabilities and assets.
"BusinessCashAdvanceGuru.Com makes obtaining financing approval as fast and as simple as completing a credit card application. The goal of providing access to business grade capital swiftly and easily to small businesses across the country is realized through the alternative lender's release of its proprietary commercial funding system."
These alternative loans do not have such strict requirements. Small businesses can qualify based simply on their monthly credit card sales, and future bank deposits. There are no credit checks of any kind, and BusinessCashAdvanceGuru.Com approves 98 percent of its loans.
Approvals are given within 24 hours, and funds are deposited directly into the applicant business' checking account in just a week. Payments are flexible, based on a percentage, not a fixed figure, adjusting down during slow months. Moreover, there are tax benefits to these no credit, no collateral loans.
Business Cash Advance Guru's expanded nationwide services are now available in the following geographical areas:
Alabama, Alaska, Arizona, Arkansas, California, Colorado, Connecticut, Delaware, District of Columbia, Florida, Georgia, Idaho, Illinois, Indiana, Iowa, Kansas, Kentucky, Louisiana, Maine, Maryland, Massachusetts, Michigan, Minnesota, Mississippi, Missouri, Montana, Nebraska, Nevada, New Hampshire, New Jersey, New Mexico, New York, North Carolina, North Dakota, Ohio, Oklahoma, Oregon, Pennsylvania, Rhode Island, South Carolina, South Dakota, Tennessee, Texas, Utah, Vermont, Virginia, Washington, Washington DC, West Virginia, Wisconsin, and Wyoming.
About Us
http://www.BusinessCashAdvanceGuru.com is a division authorized by TieTechnology, LLC. TieTechnology, LLC, specializes in service based solutions for businesses. Services provided by TieTechnology are merchant credit card processing, business service telecommunications, and web based visibility marketing. The advantages of doing business with TieTechnology are, their commitment to their customer service excellence and the offering of one stop solutions to all business to business service product needs for the customers' convenience. To learn more about their wide assortment of business services, please visit http://www.tietechnology.com.
TieTechnology, LLC
813-856-0223 x150
888-809-9243 x150