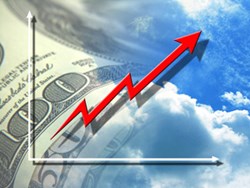 Low Cost, Easy to Secure, Bad Credit Franchise Loans Now Available at BusinessCashAdvanceGuru.Com
Nationwide (PRWEB) November 09, 2013
Now, there's a reliable, affordable source for bad credit franchise loans which helps businesses propel forward without the hassle and expense of going through a big bank.
Business Cash Advance Guru.Com, a leading alternative lender and specialized provider of poor credit business loans are making commercial capital available, even as the large corporate banks hold back hundreds of millions of dollars.
The world of alternative bank business lending has come to fill the void left by traditional lenders as loan standards have become stricter since the national economic downturn.
"Different views have emerged about the cause of the slowdown. Bankers say the problem rests with small business owners and regulators—business owners for cutting back on loan applications amid soft demand for their products and services, and regulators for compelling the banks to tighten lending standards (which cuts the number of creditworthy small business owners). Small business owners, in turn, say the problem rests with bankers and regulators—bankers for increasing collateral requirements and reducing their focus on small business credit markets, and regulators for making loans more difficult to get," explains the Federal Reserve Bank of Cleveland.
The lack of small business lending means franchises needing working capital can still find it through affordable sources. These loans are based, not on credit history, but on future credit card receivables and bank deposits. Businesses can qualify for funding between $5,000 and $500,000, and receive said funds within a week.
Traditional banks require certified financial documents, tax returns of several years, full asset and liability disclosures, and five year profit and loss projections. The large banks take weeks to process an application and often require the owner to put up substantial collateral and sign a personal guarantee. Applications are also long and complicated.
"Business Cash Advance Guru makes obtaining financing approval as fast and as simple as completing a credit card application. The goal of providing access to business grade capital swiftly and easily to small businesses across the country are realized through the alternative lender's release of its proprietary commercial funding system."
Funding approvals through lender Business Cash Advance Guru, which boasts a 98 percent approval rate, are given within 24 hours. Funds are directly deposited into the applicant business' checking account, and funds may utilized for any purpose. Payments are based on a percentage rather than a fixed amount, adjusting to reduce payments during slow months, making these loans more affordable.
Business Cash Advance Guru.com expanded nationwide services are now available in the following geographical areas:
Alabama, Alaska, Arizona, Arkansas, California, Colorado, Connecticut, Delaware, District of Columbia, Florida, Georgia, Idaho, Illinois, Indiana, Iowa, Kansas, Kentucky, Louisiana, Maine, Maryland, Massachusetts, Michigan, Minnesota, Mississippi, Missouri, Montana, Nebraska, Nevada, New Hampshire, New Jersey, New Mexico, New York, North Carolina, North Dakota, Ohio, Oklahoma, Oregon, Pennsylvania, Rhode Island, South Carolina, South Dakota, Tennessee, Texas, Utah, Vermont, Virginia, Washington, Washington DC, West Virginia, Wisconsin, and Wyoming.
About Us
http://www.BusinessCashAdvanceGuru.com is a division authorized by TieTechnology, LLC. TieTechnology, LLC, specializes in service based solutions for businesses. Services provided by TieTechnology are merchant credit card processing, business service telecommunications, and web based visibility marketing. The advantages of doing business with TieTechnology are, their commitment to their customer service excellence and the offering of one stop solutions to all business to business service product needs for the customers' convenience. To learn more about their wide assortment of business services, please visit http://www.tietechnology.com.
TieTechnology, LLC
813-856-0223 x150
888-809-9243 x150