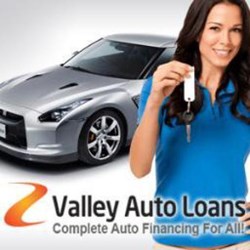 Houston, TX (PRWEB) August 13, 2013
The bad credit auto loans industry is flooded with thousands of auto lenders who promise the world but in the end mistreat and take advantage of their clients. Cheaters, scammers, and scalpers are everywhere trying to make an extra buck at the price of someone else's misfortune. Finding a trustworthy loan provider can be difficult, but is not impossible. Valley Auto Loans discusses this topic in their latest article, Getting Great Auto Loans. This article along with many other essential topics can be read now at the Valley Auto Loans advice column on their website.
Anyone seeking free financial advice can benefit greatly by visiting the Valley Auto Loans Blog, but there is much more to be gained through Valley Auto Loans. This amazing company offers many services, such as budgeting advice and free credit score monitoring. However, their specialty remains providing fast, exceptional quality auto loans for those with bad credit. Valley Auto Loans bears the remarkable ability to approve over 98% of their applicants through their exclusive auto loans system. This includes those struggling with bankruptcies and bad credit scores. There has never been a better time than now to get an auto loan, from Valley Auto Loans.
To apply for an auto loan today, visit https://valleyautoloan.com/apply-now2/.
About Valley Auto Loans
Valley Auto Loans is the leading auto and cars finance provider in USA fully dedicated to help its customers acquire national car and auto financing. They design and develop customized no credit auto and car financing, bad and good credit auto and car loans. Voted the best for "Quality Customer Service; Best National Auto Loans Service" by thousands of people, their finance experts focus in providing its customers information and various tools available for different auto loan offers, help them to choose the best that fits their budget as well as the related eligibility guidelines in detail.