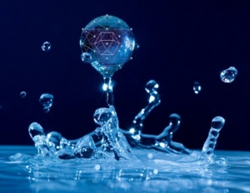 We Are the Industry Leader in Pristine Under Counter Water Systems
(PRWEB) June 20, 2016
PristineHydro™ has opened up Philadelphia, PA & Oklahoma City, OK now offering their Under Counter Water System (http://www.pristinewaterfilters.com/) to all residential & commercial locations. These campaign efforts are part of a continued coast to coast effort in bringing awareness to poor water quality and what can be done about it.
Unknown to most Americans, a surprising number of U.S. cities have drinking water with unhealthy levels of chemicals and contaminants. In fact, some organizations and state environmental agencies that collect and analyze water data say the level of chemicals in some Americans' drinking water not only exceeds recommended health guideline but the pollutants even exceed the limits set by the U.S. Environmental Protection Agency (EPA), the national legal authority in these matters.
The website 24/7 Wall St. examined the quality of water supplies in most major America cities, using data collected from multiple sources for five years (ending in 2009) by Environmental Working Group (EWG), based in Washington, D.C. The fact that the data covered a half-decade is important because it shows that the presence of certain chemicals is persistent.
Cities in Kansas, Louisiana, Mississippi, Tennessee and Georgia provided insufficient data to be included in EWG's database. Some other major cities outside of these states also failed to submit information, including Detroit, Salt Lake City and Washington, D.C.
Test results from EWG's national database covered "a total of 316 contaminants in water supplied to 256 million Americans in 48,000 communities in 45 states." According to the data, among the contaminants were 202 chemicals that aren't subject to any government regulation or safety standards for drinking water.
There are many contaminants found in the water that is being consumed. Learn more about PristineHydro's™ 10 Stage Process for their Under Counter Water System (http://shop.pristinewaterfilters.com/) and begin removing these harmful contaminants from your drinking water.

Stage One - 5 Micron Filter
Stage Two - KDF
Stage Three - Hydroxy Apatite
Stage Four - Coconut Based, Acid-Washed, Surface-Enhanced Activated Carbon
Stage Five - Reverse Osmosis
Stage Six and Seven - Dual Deionization Cartridges
Stage Eight - Re-Mineralization Cartridge
Stage Nine - Coconut Carbon Filter
Stage Ten - Vortex / Reprogramming / Recharging
Pristine Water Filters delivers to the following geographical areas:
Alabama, Alaska, Arizona, Arkansas, California, Colorado, Connecticut, Delaware, District of Columbia, Florida, Georgia, Idaho, Illinois, Indiana, Iowa, Kansas, Kentucky, Louisiana, Maine, Maryland, Massachusetts, Michigan, Minnesota, Mississippi, Missouri, Montana, Nebraska, Nevada, New Hampshire, New Jersey, New Mexico, New York, North Carolina, North Dakota, Ohio, Oklahoma, Oregon, Pennsylvania, Rhode Island, South Carolina, South Dakota, Tennessee,Texas, Utah, Vermont, Virginia, Washington, Washington DC, West Virginia, Wisconsin, Wyoming, Canada, Europe, and virtually anywhere on the planet.
PristineHydro™ (https://www.youtube.com/watch?v=A4j4uHquBPs) has also been featured on The Discovery Channel Via Newswatch Tv.
PristineHydro™ delivers water filters for the home and businesses making healthy water accessible to all at cost levels and form factors. The professionals at PristineHydro™ are highly informed regarding the history of water and how these products can enhance the consumer's life.
It is no wonder so many professional athletes and health enthusiasts are turning to PristineHydro™ for their hydration needs.
For more information please visit http://www.pristinewaterfilters.com or by calling toll free (888) 240-1175