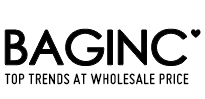 Fab without a fortune.
(PRWEB) August 21, 2013
Baginc, a well known online seller of wholesale handbags and fashion purses, has announced their third anniversary celebrations. A new product line has been introduced to celebrate the occasion.
Baginc has decided to launch a brand new product line of jewelries on the eve of their third anniversary celebration. The product line comprises of high quality silver jewelry of designer and celebrity inspired variants, offered at moderate price range. With the introduction of this jewelry line, Baginc will now become a one-stop online fashion destination for their trendy and fashion conscious patrons.
Speaking about the unique selling propositions of Baginc as a brand, a company spokesperson commented, "Baginc offers the latest and greatest designer handbags for less and IT bags seen carried by your favorite stars. Our slogan, "fab without a fortune", came naturally as a result of our work philosophy, which includes Good design for less, Freedom of choice, Bridging the global fashion gap and Watching the fashion forecast."
Over the past three years, Baginc has been using their online interface Baginc.com for offering the latest and the most fashionable designer inspired trendy handbags at affordable price. Manufacturers are selected from the heart of the world's fashion district. They are the ones that possess proven expertise in producing Hollywood styles designer handbags and fashion purses at regular prices. The dedicated French scouts on board are constantly on the lookout for the hottest Hollywood fashion trends. Qualified bag manufacturers are also hired from Asia. The company's primary aim is to satisfy customers with perfectly fashion compliant bags without having to spend a bomb.
Baginc forayed into business way back in 2004. Its online interface Baginc.com has just completed three years. Operating from a remote premise in Paris, the company now has a warehouse and office in Hong Kong. Baginc is driven by a team of enthusiastic professionals with an eye for fashion. Baginc provides a unique edge by offering spectacular designs at affordable prices and rates. It is driven with a passion to make fashion much more affordable to their customers.