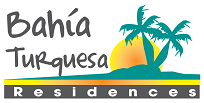 Guancaste, Costa Rica (PRWEB) September 03, 2014
When travelers visit Costa Rica, Bahia Turquesa Residences knows that there are a number of amazing events and activities that visitors can enjoy all over the area. For travelers who are visiting Costa Rica in the upcoming months, there will still be a number of amazing things for them to see and do, especially when it comes to artistic offerings. Here, Bahia Turquesa Residences recommends some amazing art events in Costa Rica that all visitors should take part in when they visit in September or early October.
1. Amadeus: Throughout September and into the beginning of October, Teatro Espressivo is showcasing this amazing story of the life of Mozart. Originally written by Peter Schaffer, this beautiful production will be a sight to see and a great way to spend an evening out while in Costa Rica. Make sure to book tickets now for this amazing performance.
2. "The Day We Became Contemporary": This showcase will be taking place at the Museum of Contemporary Art and Design through the 5th of September. The event celebrates 20 years of art and is a must see for those who are interested in contemporary works. A visit to the museum to take in this exhibit will make a great choice for a day trip and allow travelers to enjoy some beautiful works of art. As a bonus, students get a discounted rate to this event, so college kids should make sure to bring along their IDs.
3. "Dirty Game": Through October 8th, this art series by Jose Miguel Rojas Gonzalez will be shown at the Central Bank Museum. With $11 for entrance, travelers can enjoy this interesting piece about winning and losing. Bahia Turquesa Residences recommends that travelers who will be in the area visit this exhibit for a one of a kind experience while staying in Costa Rica.
When travelers visit Costa Rica, they have many choices about things to see and do. Bahia Turquesa Residences knows that there are natural sites, nightlife, and thrill rides to be enjoyed all over the area. However, for those who are visiting this September and October there are a number of amazing art shows and exhibits that will offer travelers unique experiences and should not be missed. Any one of these will offer an amazing addition to a beautiful trip to Costa Rica. For more information on fun trips and amazing things to do in Costa Rica visit http://bahiaturquesaresidences.com/.
###
Phone: (506) 2 670 1326
Email: sales(at)playasdelaspalmas(dot)com